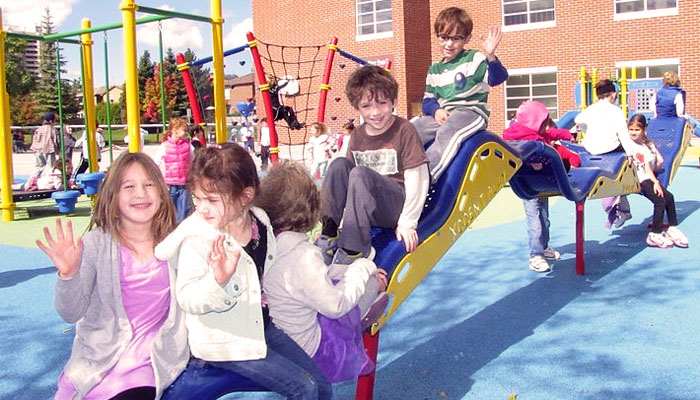 Source: Jlbirman1 [CC BY-SA 3.0], from Wikimedia Commons
As you may know, May is
National Foster Care Awareness Month
. As a foster child myself, I spend as much time as I can trying to raise awareness about some of the myths and misconceptions around foster children and foster families. I also try and educate people on how to become foster parents, or contribute to the foster system however they can. I've appeared on
several
television
programs
and
podcasts
to talk about my experiences in foster care, most recently on CBS's 
Good Day Sacramento
, which you can watch below: After a number of issues within my family that led to me being bumped around between my aunt and my grandparents, I was lucky enough to be placed with loving foster parents who gave me the love and stability I needed to focus on my studies. It was truly a blessing, and without their support, I may not have had the opportunity to achieve success and happiness in my life. For more details on my experiences you can read my previous post,
Yup, I was a Foster Child
.
What Can You Do?
A big part of National Foster Care Month is letting people know that we can all help make a positive impact on the lives of children in foster care. Of course, not everyone can become a foster parent, but that's not the only way to help. If you're interested in getting involved and ensuring foster children get the opportunities they deserve, all you need to do is remember to
C.A.R.E.
:
C is for Charity
Give generously to organizations like
CASA
,
Pajama Program
,
Together We Rise
, and the
Dave Thomas Foundation for Adoption
. You can also volunteer for these organizations, or choose one of your preference using the
National Foster Care & Adoption Directory Search
.
A is for Attend Training
If you're interested in becoming a foster parent, attend training programs like
Partnerships in Parenting
, where you can learn the special tools required to understand children that have been neglected or abused.
R is for Requirements for Licensing
Learning the requirements for foster parent licensing is very simple. You need to be a US resident over the age of 21, an apartment dweller, renter or home-owner, and be able to pass a fingerprint-based criminal history records check.
E is for Evaluation by a Licensing Agency
Before you become a foster parent, you need to be evaluated by a licensing agency to make sure you're fit to serve as a foster parent and your home is safe for children. If this sounds like something you'd be interested in getting more involved in, check out this
great collection of resources
provided by the
Child Welfare Information Gateway
. Even the smallest contribution can make a difference. So get out there and do whatever you can to help these kids get the love and support they deserve!