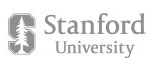 HIGHLIGHTS REEL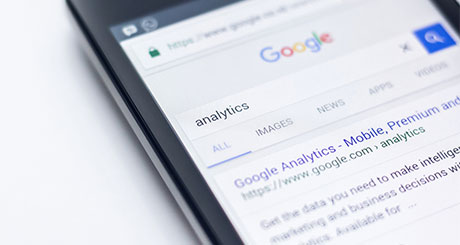 SEO: Ask Me Anything
Raise your hand if you have a burning SEO question. In this presentation, Stephan answers audience questions on all things SEO.
You won't want to miss this exclusive chance to get custom advice from a true master in the field. During this popular, free flowing session, the audience steers the conversation by asking their most pressing and challenging questions about SEO. For one hour, Stephan will tackle live topics and offer insider advice. Audience participation isn't just welcome...it's necessary!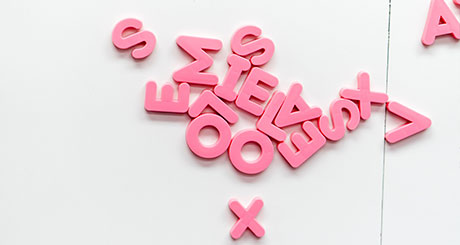 Advanced Keyword Analysis: How To Strategize For Success
Content is King! Everyone seems to repeat this popular phrase - and in many ways they are right. It's easy to identify the need for great content. But...
What content should you be creating? Google wants sites that provide answers, but what are the questions? Stephan Spencer explains in this session how to find the words and phrases that people are looking for. He dives deep into the value of keywords and phrases in your content. You'll walk away not only understanding what your customers are searching for, but also how to create a strategy for success.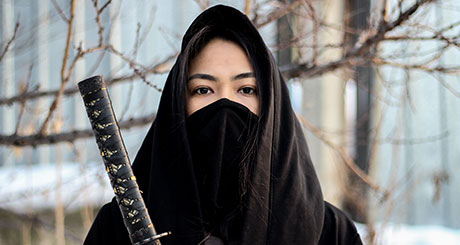 Become A Technical SEO Ninja: In 38 (Or So) Easy Steps
Do you want to become a master of Google? Do you want to find and fix site issues at lightning fast speeds?
Do you want to learn about the best on-page and off-page technical tools that have catapulted sites to the top of natural search results? During this presentation, Stephan will teach you all about his journey to becoming a technical SEO ninja. You'll get a specific outline that will help you wield the power of SEO with easy, actionable steps. You'll learn how to fix technical issues that plague your website, configure your site for mobile, speed up loading and crawling times, utilize canonicals, and more! This presentation is designed to unveil the secrets of SEO experts to equip you with the tools, knowledge, and strategy for SEO success.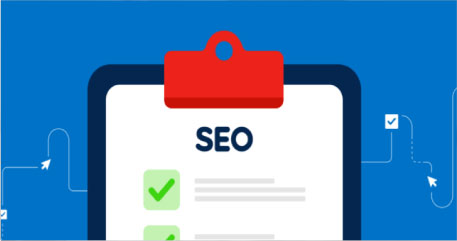 SEO Audit Training
You're ready to take control of your SEO. But where to start? Before you launch your next campaign, you need to take a deep look at your website.
Site audits are a crucial SEO process. Small mistakes have a big impact on rankings in overall Google search. This course is designed to help you identify errors, plan solutions, and make changes to completely alter your monthly traffic. This practical and hands-on session details how to produce world class audits. It covers all facets of an audit such as interpreting crawl reports, link analysis, technical errors, mobile optimization, keyword selection, and more.
BlogHer Health
SEO Masterclass
Feb 1, 2020
Los Angeles, California
Genius Network
Search Smarter and Become An Expert Google Searcher In 10 Minutes
January 11, 2019
Tempe, AZ
Stephan Spencer at BrightonSEO 2018
Stephan gives his expertise on keyword strategies before sharing his critical elements for conducting keyword research.
April 27, 2018 - April 28, 2018
Brighton, UK
Stephan Spencer Keynotes SEOday 2018
Stephan shares his presentation "4 Critical Elements for the Perfect Keyword Strategy."
Jan 24, 2018
Kolding, Denmark
Stephan Spencer at Affiliate Summit West 2017
In this no holds barred session, Stephan joins Duane Forrester and Bruce Clay to answer a wide-range of audience questions for their "SEO: Ask Me Anything" discussion.
Jan 15, 2017 - January 17, 2017
Las Vegas
Stephan Spencer at METal 2016
Stephan holds an SEO masterclass and dives deep into the topic of SEO audits.
10 November, 2016
Los Angeles
Stephan Spencer at Affiliate Summit East 2016
Stephan joins fellow SEO All Stars Duane Forrester and Bruce Clay to give an extended keynote version of their popular "SEO: Ask Me Anything" session.
Aug 5, 2016 - Aug 6, 2016
New York City
Stephan Spencer at Affiliate Summit East 2011
Stephan shares SEO tips and insights beside a team of experts including Bruce Clay, Rhea Drysdale and Michael Streko.
Aug 21, 2011 - Aug 23, 2011
New York City
Global Innovation Virtual Tours
A Crash Course into SEO Strategies
Affiliate Summit West 2020
SEO AMA with Chloe Spencer, Stephan Spencer, and Bruce Clay
Genius Network
Your SEO is Broken: How to Stop Leaving Serious Money on the Table and Optimize your Online Marketing
January 11, 2019
Tempe, AZ
Stephan Spencer at BrightonSEO 2017
Stephan reveals his foolproof process for hiring a top-notch SEO.
Feb 16, 2018 - Feb 17, 2018
Brighton, UK
Stephan Spencer at BlogHer 2017
Stephan sits down with his daughter, Chloe, to critique blogs and dish out his favorite tools and strategies for SEO success.
Jun 22,2017-Jun 22,2017
Orlando
Stephan Spencer at State of Search 2016
Dec 8, 2016 - Dec 9, 2016
Dallas
Stephan Spencer at Tony Robbins' LA Meetup
Stephan talks about Tony's impact on his life before sharing his expert-level productivity hacks.
Oct 3, 2016 - Oct 4, 2016
Los Angeles
Stephan Spencer at Affiliate Summit West 2012
Stephan teams up with Bruce Clay and Chris Boggs to give cutting-edge SEO tips and answer audience questions.
January 8, 2012 - January 10, 2012
Las Vegas
Stephan Spencer at Affiliate Summit West 2011
Jan9, 2011 - Jan 11, 2011
Las Vegas