Build Your Authority and Expert Status in Record Time
When you are known as an authority you have achieved expert status in your field. With this course, you get the roadmap to transform yourself into an authority. Learn how to hone your message for your tribe and attract raving fans. Learn how to be a social media power user and grow your reach.
Start the Authority Builder Course
Here are more details on the Authority Builder Course:
Module 1 What it takes
Are you ready to become an authority? If so buckle up. Learn to use writing, speaking, and books to catapult your visibility. And most importantly, learn to hone your message so you can reach your tribe.
Module 2 Build a Platform
In order to reach more people, you need a platform to share your message. This module walks you through 8 ways you can create a platform, including as a podcaster, author, speaker, and TV news guest.
Module 3 Amplify
In this module, you'll learn how to use unique strategies that create excitement and grow your audience. Leverage the power of online marketing and media to amplify your message and have the impact that matters. Start the Authority Builder Course
About the Instructor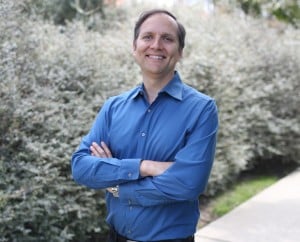 One of the "smartest cats in SEO",
Stephan Spencer
is a sought after SEO expert, speaker and bestselling author. He is the co-author of
The Art of SEO
, author of
Google Power Search
, and co-author of
Social eCommerce
. Stephan's recent SEO clients have included such retail giants as Zappos, Sony Store, Quiksilver, Best Buy Canada, Bed Bath & Beyond, and Chanel. Stephan has spoken at countless hundreds of Internet marketing events, including SES, SMX, PubCon, Internet Retailer, and Shop.org, and has contributed articles to the Huffington Post, Multichannel Merchant, Practical Ecommerce, Search Engine Land, DM News and MarketingProfs, to name a few.