THE STORY SO FAR…
1981
Early Beginnings
I was a true geek right from the beginning, as you can see here.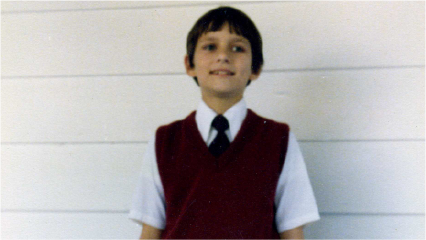 1984
Computers may have been new, but that didn't stop childhood me from teaching myself how to code. By 1984, I had already refined my computer skills enough to code assembly language and machine language. I wrote my own BBS (Bulletin Board System) from scratch and ran it on our only family home phone line (which annoyed my mother to no end).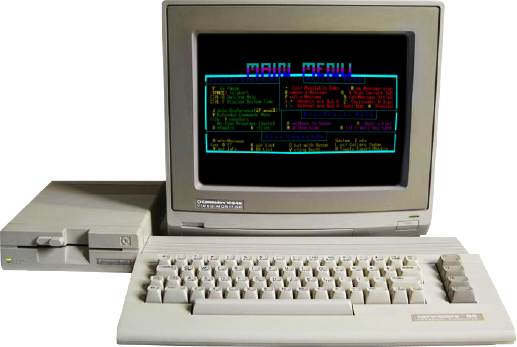 1994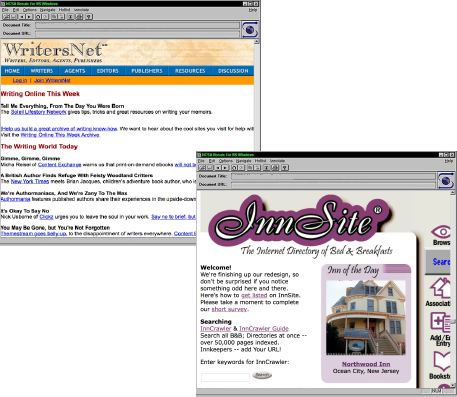 Built and launched InnSite and Writers.net
While still in graduate school, I helped launch two user-generated content (UGC) sites. Innsite was an award-winning pioneer in the online bed and breakfast directory space. WritersNet was not only the definitive directory of published authors, editors, publishers and literary agents, it was also a thriving online forum with tens of thousands of posts.
My first Internet conference
I submitted my first paper and it got accepted to my first ever Internet conference. It was a nerd's dream come true. I was star struck, meeting the inventor of the World Wide Web, Tim Berners-Lee, and the inventor of Apache and Netscape Server, Rob McCool. Yes, I've been around the block a few times!


1995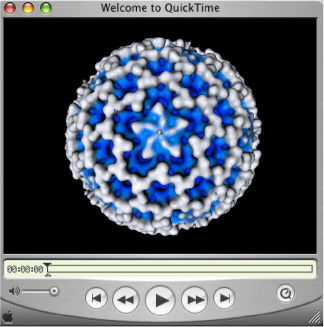 DROPPED OUT OF PHD TO PURSUE INTERNET MARKETING
I dropped out of my PhD but was still able to acquire a Master's in Biochemistry while working on biological viruses. One of my specialties while being a grad student was 3D rendering and visualisation of these viruses, like the picture you see here. The promise of untold riches as a startup founder was too alluring to pass up.

I bootstrapped my small web design agency in Madison, Wisconsin. It later evolved into a full-scale SEO consulting firm.


1996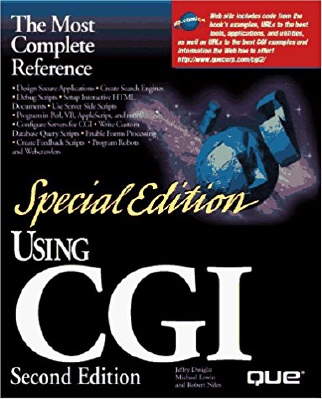 Getting Recognition
I had the only multi-page case study in Special Edition: Using CGI due to the fact that my two websites, Writers.Net and InnSite, were real time updatable with CGI scripts.
1997
Landed the Cover Image for the Journal of Structural Biology
I co-authored an academic journal article that also got published in this issue.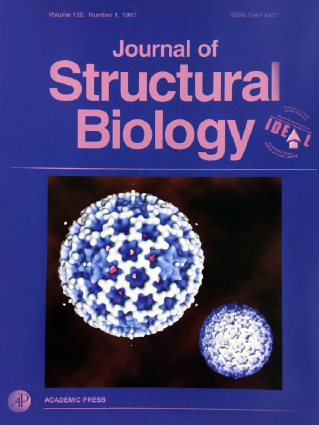 1998
MY FIRST MAGAZINE COVER!
It was exciting enough to have landed a feature story about me and Netconcepts in a print magazine. But being the cover photo for that issue — that sent me over the moon! The staff writer shadowed me and my client Food Concepts for weeks, chronicling the evolution of their web presence, from inception to launch.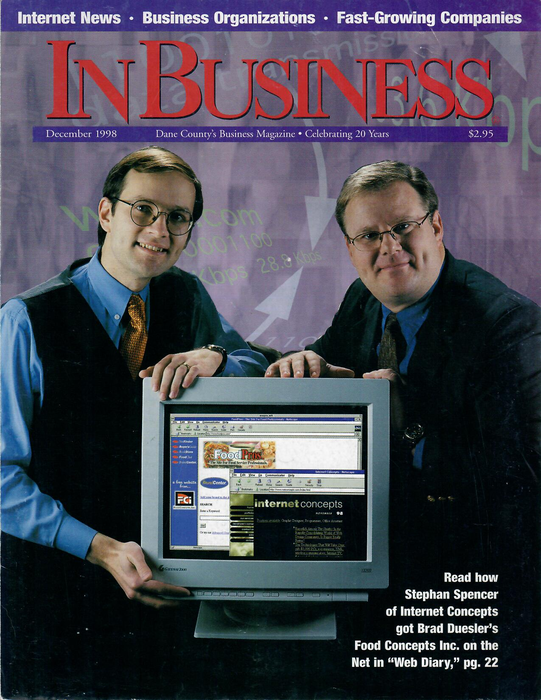 1999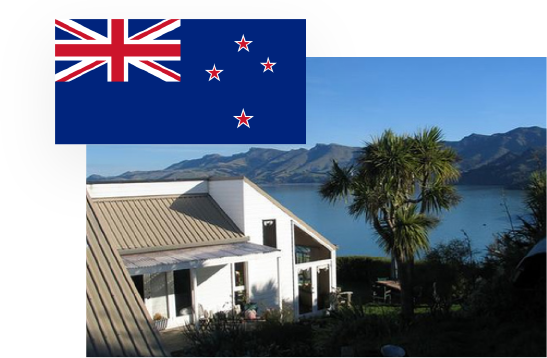 Moved entire family to New Zealand
My move allowed me to simultaneously embrace my wanderlust and expand Netconcepts overseas. Thanks in large part to our Auckland branch and the stellar team there, Netconcepts was able to expand to eventually crack $6 million in revenue.
2000
Started Writing as a Contributor to Magazines and Websites
I first shared my expertise as a columnist to Building Online Business magazine. I later went on to write a column for Unlimited Magazine, one of the top business magazines in New Zealand. This opened me up to a number of new opportunities writing for various magazines and websites.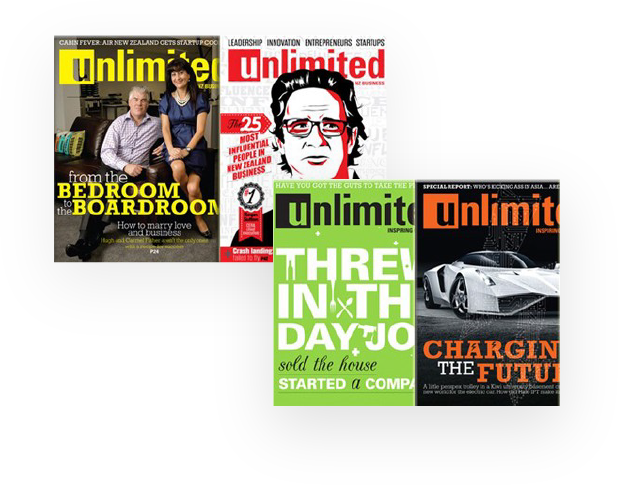 2001
Landed target.com as an SEO audit client
Other big name clients included REI, Verizon, Home Shopping Network and more!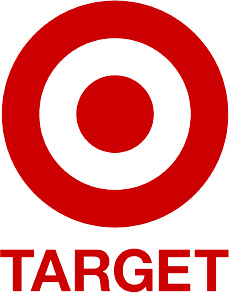 2003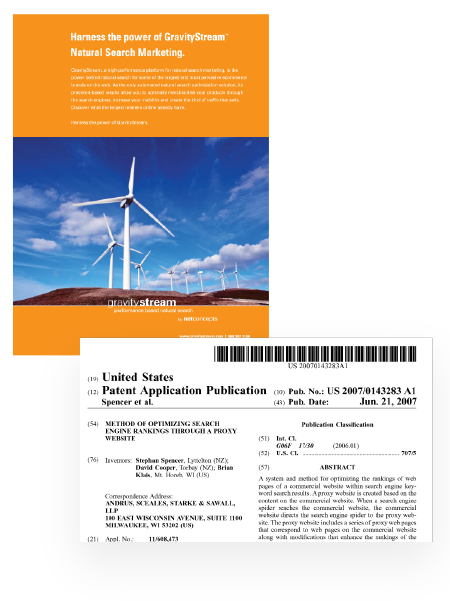 Invented the pay-for-performance SEO technology platform GravityStream
GravityStream was a landmark invention that bypassed the need for IT resources when implementing technical SEO changes. This optimization platform saved businesses time and resources by automatically optimizing large-scale, dynamic websites. I later applied for a GravityStream patent in 2007.
2004
Stephan Starts Blogging
I became a proponent of blogging and influenced many of my clients to start utilizing this medium. Steve Spangler, inventor of the viral Diet Coke-Mentos experiment, became an early blogger per my advice. I also played a role in convincing President Jimmy Carter to blog his travel experiences for his non-profit The Carter Center.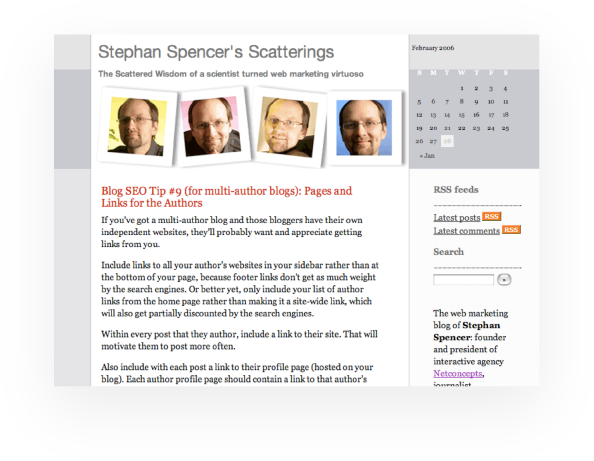 2006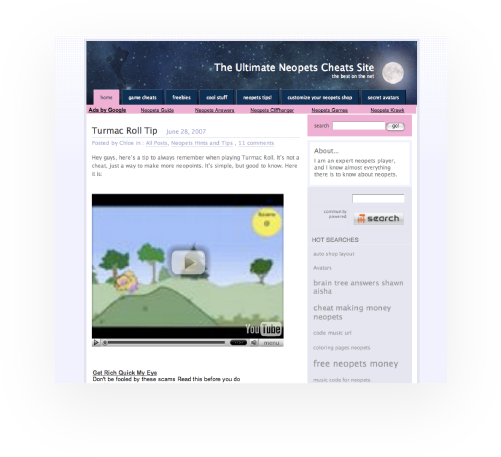 Encouraged daughter Chloe to launch Neopetsfanatic.com
The apple doesn't fall too far from the tree. I encouraged my daughter,
Chloe
, to launch a site of her own:
neopetsfanatic.com
. She launched the Neopets fan site and some months was even exceeding $1000 in adsense when she was just 14.
2007
Moved Back to the US
The move allowed me to be more accessible for prominent speaking gigs in the U.S. My illustrious speaking career has brought me to over 100 events and conferences across the globe. The move also helped my daughter, Chloe, launch her speaking career.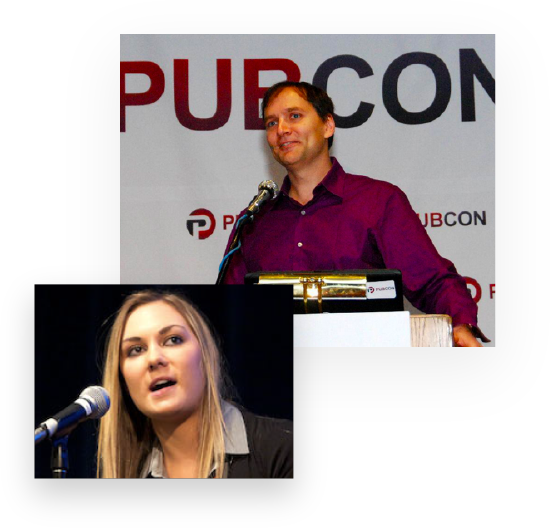 2008
LANDED ANOTHER MAGAZINE COVER
BusinessWatch did an in-depth feature on my rise in the SEO industry.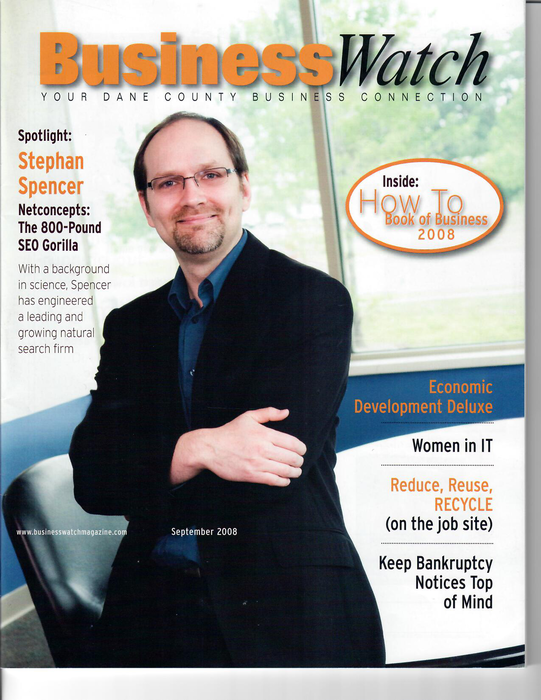 2009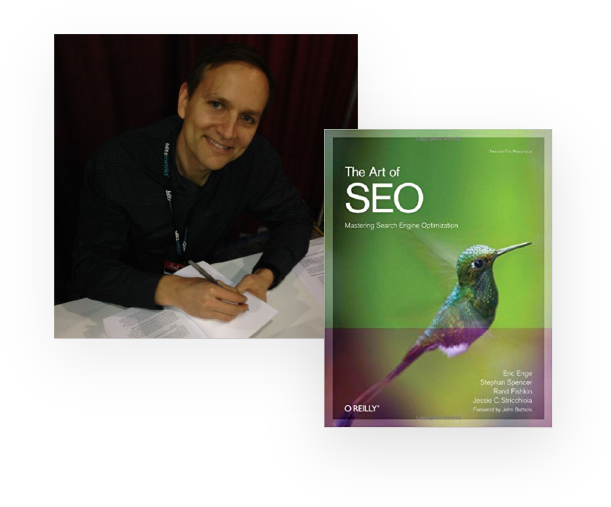 Published The Art of SEO
I co-authored
The Art of SEO
, now in its third edition. The book has become a go-to roadmap for anyone looking for tactics, tools, and ranking methods for SEO. It was a huge honor to be an O'Reilly author. I've been a huge fan ever since I taught myself Perl in 1993 from an O'Reilly book.
Attended my first Tony Robbins event
Three different people encouraged me to attend Unleash the Power Within. Little did I know it would be the catalyst to completely reboot my life.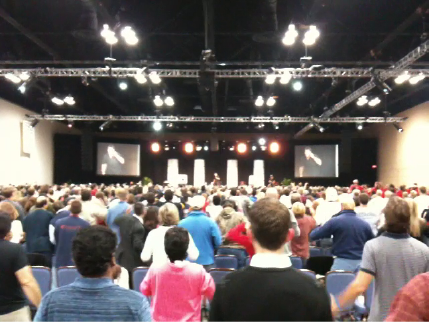 2010


Netconcepts sold to Covario
This was one of the pivotal moments in my business life. It always helps having two bidders competing with each other to buy your business. The earn out timeframe I negotiated was six months, which allowed me to jump right into my second business the same year.
Total Transformation
I began a total physical and mental transformation. By September 2010, my physical transformation was pretty much complete. People could hardly recognize me afterward!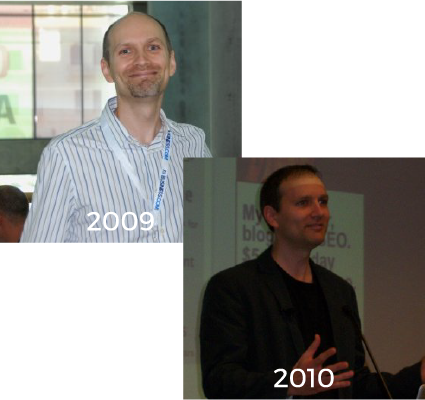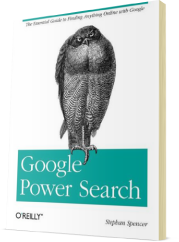 Published Google Power Search
I used my first solo book to cover the full range of Google's powerful search-refinement features.
Google Power Search
keys readers into finding anything on Google using advanced tools and techniques. This was my second book published by O'Reilly.
Became a Platinum Partner
As soon as I left Covario not only did I start up my own SEO business, I also embarked on a 3 year journey as a Tony Robbins' Platinum Partner, which means you globe-trot with Tony and other billionaires to such places as India, Africa, and Fiji, learning from some of the best luminaries in the world on wealth building and other topics. It was quite a peer group, to say the least!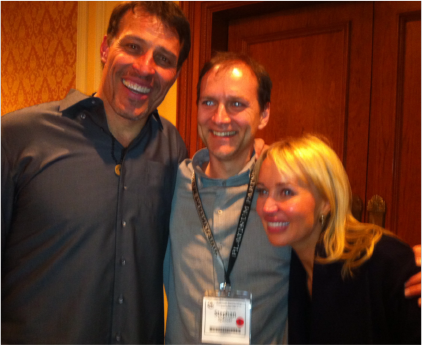 2014
Covario Acquisition
Covario, which included my Netconcepts team and IP, was acquired by the multi-billion dollar advertising agency conglomerate Dentsu Aegis, which also owns iProspect.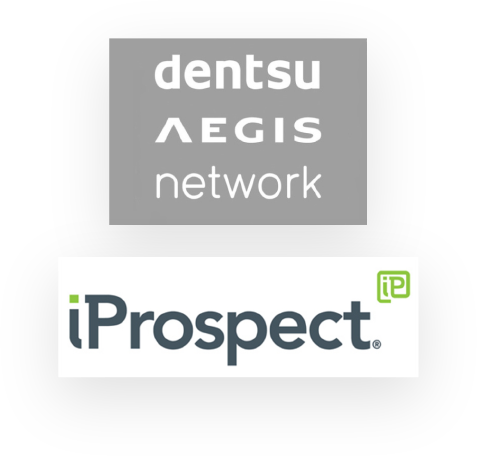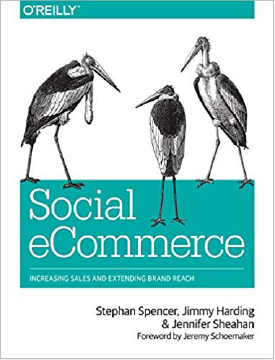 Published Social eCommerce
I co-authored my third O'Reilly published book.
Social eCommerce
details how to extend brand reach and increase online sales using social media.
2015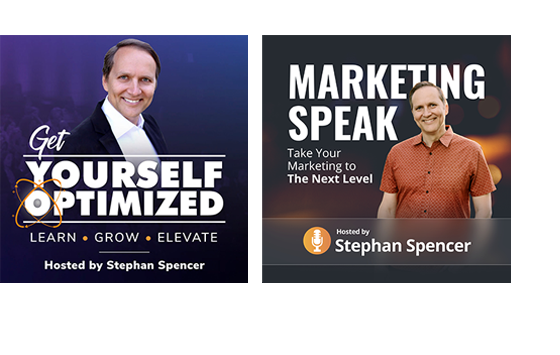 Launched Two Podcast Shows
On
Marketing Speak
, I interview top marketers who offer tips and tricks for people to dominate their niche. On
Get Yourself Optimized
, I dive into secrets that will help you take control of your health, career, intimate relationship, peer group, mindset and life.
2016
Launched my TV Media Tour
I did 11 TV appearances as a guest on local news programs. I stopped by sets from Sacramento to Phoenix to share my insights on SEO, giving back, geeking out, and more!.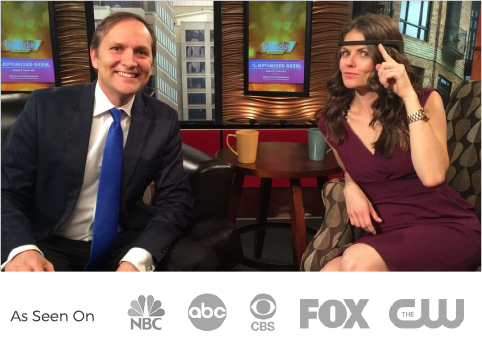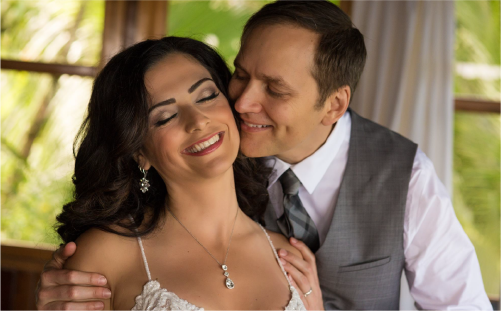 Got married
I married the love of my life,
Orion
, in a beautiful ceremony in
Costa Rica
. Orion,
a love/dating coach
, inspires and challenges me every day.
Stephan Spencer
is an internationally recognized SEO expert, internet entrepreneur, consultant, and professional speaker. He has keynoted and spoken at hundreds of conferences including American Marketing Association (AMA), Shop.org, Internet Retailer, IRCE, and PubCon. He contributes to a number of marketing journals and blogs, including Search Engine Land, CNET, and more. He currently hosts the Marketing Speak and Get Yourself Optimized podcasts, both of which have appeared in the iTunes New and Noteworthy.
Conferences Spoken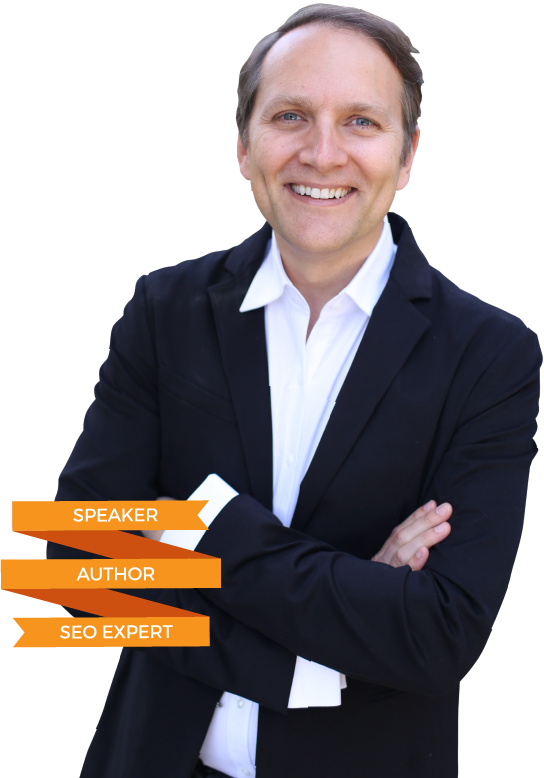 x

PRIVACY POLICY

We respect the importance of online privacy to users of our Site, especially when conducting business. Here we explain our Privacy Policy and answer questions for users of the Site ("Visitors"), either who visit without transacting business or who register with us to conduct business on the Site ("Authorized Customers") and make use of the various services offered by StephanSpencer.com.

"Personally Identifiable Information"

This means any information that identifies or can be used to identify, contact, or locate the person, including, but not limited to, name, address, phone number, fax number, email address, financial profiles, social security number, and credit card information. Personally Identifiable Information does not include information that is collected anonymously (meaning, without identification of the individual user) or demographic information that is not connected to any specific individual.

What kinds of information do you collect?

We may collect basic user profile information from our Visitors. We collect this additional information from our Authorized Customers: name, addresses, phone numbers and email addresses, the type and size of the business, and the nature and amount of the purchase that the Authorized Customer intends to make.

We collect Personally Identifiable Information only for the specific, explicit and legitimate purposes outlined in this Privacy Policy.

Our use of personal data for any purpose other than for which the data were initially collected is only done when it is still compatible with the original purpose. For example, we may tailor communications to suit the interests of Visitors and Approved Customers based on analysis of their Site use and personal information.

By providing this information to us you freely give consent to our collection of Personally Identifiable Information in order to serve you.

What other organizations are collecting information?

Our third party service vendors (such as credit card companies) who may provide credit, insurance, and escrow services, may collect information from our Visitors and Authorized Customers. We do not control how these third parties use this information, but we do ask them to disclose how they use personal information. Third parties may also be intermediaries and do not store, retain, or use the information given to them.

How does the Site use Personally Identifiable Information?

We use Personally Identifiable Information to customize the Site, to make appealing service offerings, and to fulfill buying and selling requests. We may email Visitors and Authorized Customers about research, purchase and selling opportunities or information related to subject matter on the Site. We may also use Personally Identifiable Information to contact you in response to specific inquiries or provide information that you request.

Who do you share this information with?

Personally Identifiable Information about Authorized Customers may be shared with other Authorized Customers who wish to evaluate potential transactions. We may share aggregated information about our Visitors and Authorized Visitors with our affiliated agencies and third-party vendors. This aggregated information is not linked to any personal information that can identify an individual person.

We also offer you the opportunity to "opt out" of receiving information or being contacted by us or by any agency acting on our behalf. We do not transfer personally identifiable data entrusted to us to any international location.

How is Personally Identifiable Information stored?

All Personally Identifiable Information collected by StephanSpencer.com is securely stored and is not accessible to third parties or employees of StephanSpencer.com except for use as indicated above.

What choices are available to me regarding collection, use and distribution of my information?

You may choose to opt-out of receiving unsolicited information from us or being contacted by us or our vendors and affiliated agencies simply by responding to emails using the opt-out feature, or by contacting us directly. Contact information is listed at the end of this Privacy Policy. You may also contact us to request deletion of an account and any Personally Identifiably Information it contains. This is commonly known as "the right to erasure" and "the right to be forgotten."

Are Cookies used on the Site?

We use Cookies to obtain information about the preferences of our Visitors and the services they select. This provides you with a better experience. We also use Cookies for security purposes to protect our Authorized Customers. For example, if an Authorized Customer is logged on but inactive for an extended period of time, we will automatically log out the Authorized Customer. Our Cookie Policy can be reviewed here.

How does StephanSpencer.com use login information?

The Site uses login information, including, but not limited to, IP addresses, ISPs and browser types, to analyze trends, administer the Site, track Visitors' movement and use, and gather broad demographic data.

What partners or service providers have access to Personally Identifiable Information?

StephanSpencer.com has partnerships and other affiliations with a number of vendors. These vendors may have access to certain Personally Identifiable Information on a need-to-know basis for evaluating Authorized Customers for service eligibility, such as credit card authorization when making purchases. Our privacy policy does not cover their collection or use of this information.

Disclosure of Personally Identifiable Information when required to comply with law.

We are required to disclose Personally Identifiable Information in order to comply with a court order, subpoena or a request from a law enforcement agency to release that information. We will also disclose Personally Identifiable Information when reasonably necessary to protect the safety of our Visitors and Authorized Customers.

How does the Site keep my Personally Identifiable Information secure?

Our employees are trained in our security policy and practices. While we use encryption to protect sensitive information transmitted online, we also protect your information offline. Only employees who need the information to perform a specific job (for example, billing or customer service) are granted access to Personally Identifiable Information. The computers/servers in which we store personally identifiable information are kept in a secure environment.

We also audit our security systems and processes on a regular basis. Sensitive information, such as credit card or Social Security numbers, is protected by leading encryption protocols to protect the information you share with us. You can verify this by looking for a lock icon in the address bar and looking for "https" at the beginning of the address of the Web page.

While we take commercially reasonable measures to maintain a secure site, electronic communications and databases are subject to errors, tampering and break-ins, and we cannot guarantee or warrant that such events will not take place and we will not be liable to Visitors or Authorized Customers for such occurrences.

How can I correct any inaccuracies in my Personally Identifiable Information?

Visitors and Authorized Customers may contact us to update Personally Identifiable Information or to correct any inaccuracies by emailing us: contact@stephanspencer.com

Your access to and control over your information

You may opt out of any future contact from us at any time. You can do the following at any time by contacting us via the email address or phone number provided on the Site and at the end of this Privacy Police notice:

See what data we have about you, if any.

Change/correct any data we have about you.

Have us delete any data we have about you.

Express any concern you have about our use of your data.


How can I delete or deactivate my Personally Identifiable Information on the Site?

You can delete or deactivate Personally Identifiable Information you have shared from the Site's database at any time by contacting us. However, because of computer backups and records of deletions, some residual information may be retained, but not accessed or used. An individual who requests to have Personally Identifiable Information deactivated will have this information functionally deleted at the time the request is made. We do not sell or transfer Personally Identifiable Information relating to that individual in any way.

What happens if the Privacy Policy Changes?

We alert our Visitors and Authorized Customers to changes in our Privacy Policy by posting notice of any changes on the Site, along with the date the changes take effect, at the top of the Privacy Policy page.

Links

The Site contains links to other websites. When you click on one of these links, you will move to another website. Please be aware that we are not responsible for the content or privacy practices of these other sites. We encourage our users to be aware when they leave our site and to read the privacy statements of any other site that collects Personally Identifiable Information.

Email communication

By providing information to this Site that enables communication with you, such as an email address, you waive all rights to file complaints concerning unsolicited email or "spam" from the Site. By providing the email information, you also agree to receive communications from the Company, Koshkonong LLC, and its affiliated organizations. However, all of our email communication with you contains an "unsubscribe" link to use if you no longer wish to receive solicitations or information from the Site. Your email address will then be removed from our general solicitation database.

Commitment to Data Security

We take all reasonable measures to protect data that contains information related to you. However, no security system is completely impenetrable. We cannot guarantee the security of our database, nor can we guarantee that information cannot be intercepted while being transmitted to us over the Internet. As a consideration for viewing this Site, you waive any and all claims against the Company for damages of any nature and you further acknowledge that the Company is not responsible for damages to you arising from any misuse of your Personal Information.

Age restrictions

By using this site, you acknowledge that you are over 18 years of age.

Disputes

In the event of any dispute, claim or controversy (collectively "Dispute") between you and the Company, including but not limited to Disputes arising from: use of this Site; the Privacy Policy; the Terms of Use; any purchases made in connection with this Site; or any other claims whether in contract, tort or otherwise, you hereby consent and agree that such Dispute shall be settled by binding arbitration by the American Arbitration Association in accordance with the Arbitration Rules then in effect. The hearing shall be conducted in Los Angeles, California. The decision of the arbitrator shall be final and binding upon all parties and any award of the arbitrator(s) may be entered as a judgment in any court of competent jurisdiction.

The prevailing party shall be awarded all filing fees and related costs. Administrative and all other costs of enforcing an arbitration award, witness fees, payment of reasonable attorney's fees, and costs related to collecting an arbitrator's award, will be added to the amount due pursuant to this provision. Questions involving contract interpretation shall be subject to the laws of California.

CONTACT US

If you have questions, comments or concerns about this Privacy Policy, please contact us at:

StephanSpencer.com
Koshkonong LLC
6516 Monona Drive # 114
Monona, WI 53716-4026
(608) 729-5910