Online Training with Stephan Spencer
Welcome, I'm glad you're here and I'm excited by the growth you now have available to you. In each of the courses I've shared my insider knowledge and techniques I've gained by working with major brands. Now you have all that powerful knowledge at your fingertips. Want to build links with content marketing? I'll show you how. Or you have traffic but too many people are bouncing off? I'll help you stamp out your conversion killers. Or maybe you just need hone in on your keywords? We've got you covered.
Click on the course of your choice to start learning. If you are not sure where to begin, start with the SEO Keyword Treasure Map
Who is the instructor?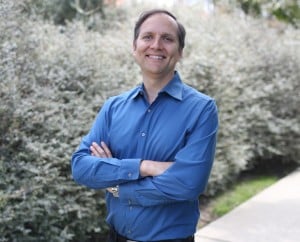 One of the "smartest cats in SEO",
Stephan Spencer
is a sought after SEO expert, speaker and bestselling author. He is the co-author of
The Art of SEO
, author of
Google Power Search
, and co-author of
Social eCommerce
. Stephan's recent SEO clients have included such retail giants as Zappos, Sony Store, Quiksilver, Best Buy Canada, Bed Bath & Beyond, and Chanel. Stephan has spoken at countless hundreds of Internet marketing events, including SES, SMX, PubCon, Internet Retailer, and Shop.org, and has contributed articles to the Huffington Post, Multichannel Merchant, Practical Ecommerce, Search Engine Land, DM News and MarketingProfs, to name a few.
Hear it from the Members
I highly recommend this program and Stephan. This program and the group coaching calls in particular have been invaluable. The thing that has struck me most was that I did not even know what I did not know about SEO. And the best concept I have learned so far is the "3 second rule" for understanding value prop/next steps on web site. Simple but powerful. Stephan and his team have broken SEO down in practical and easy to follow course modules (of which I have completed the first two so far). Bringing in examples of other thought leaders in SEO and other case studies is a powerful way to reinforce some of the concepts being taught in the courses. Helps me to learn and also helps me to sell some of these SEO ideas to others on my team. I am glad that group coaching calls have now been uploaded to membership site. There was so much excellent content covered in those calls that I could not make notes fast enough. Now I can refer back to the recordings. The website reviews (of participants) that Stephan conducted during both group coaching calls were really insightful. In the most recent call, Stephan invited the participants on the call to brainstorm content marketing solutions for each others' sites. That really drove the engagement of participants and led to some very creative ideas. I learned a lot by thinking about other company websites and their approach to content marketing. There are a lot of people who claim to do SEO. It is clear to me that Stephan is a leading authority in the field and his clients are lucky to have him on their team.
– Kevin Jessop | Marketing Manager, alteeve.com