Top Expert Teaches You How To Audit Your Site Like an SEO Pro
Would you like to learn how to audit your website like an SEO pro so that you can find and fix damaging SEO problems? My name is Stephan Spencer and as a top SEO consultant, I've audited hundreds and hundreds of websites. Over and over again I've seen SEO mistakes that not only was the site owner completely unaware of but were also keeping the site from ranking in the top coveted positions in Google search. Let's make sure that is not happening to you. This course will arm you with all the knowledge you need to SEO audit your own website so you can turn it into the traffic magnet your business deserves.
In The Stephan Spencer SEO Audit Course you will:
Discover the key tools you need for your SEO audit and how to interpret and act on the data these tools are showing you.
Find out about new and important ranking signals that you may be overlooking and how to assess if your site has run afoul of these critical SEO factors.
Learn how your site stacks up against your competitors and how to effectively use keywords to optimize your site with my unique keyword mapping process.
Here are more details on the SEO Audit Course:
MODULE #1GOOGLE SEARCH CONSOLE REVEALED

Extensive training on how to use Google Search Console
How to interpret the data and what data may be interpreted

MODULE #2INTERPRETING CRAWL REPORTS

Discover how to run Screaming Frog and interpret the data
Identify key site indicators like broken links, page title and meta data and so much more…

MODULE #3LINK ANALYSIS

Learn how to analyze key link analysis reports to focus your link building strategies
Finally know what your link analysis report is telling you

MODULE #4TECHNICAL ERRORS & EASY FIXES

A technical analysis of common misconfigurations
Assess what can and needs to be fixed to improve organic reach

MODULE #5PAGE SPEED & MOBILE OPTIMIZATION

Make sure your page speed isn't impacting where you show up in rankings
Ensure your site is mobile optimized to increase rankings

MODULE #6KEYWORD SELECTION & USAGE

Ensure you have selected the right keywords
Discover how to choose more effective keywords
It includes over 10 hours of video where I screenshare how I configure and use the various tools, run reports, and glean insights. The SEO Audit Course is ideal for busy professionals who want to hone their SEO skills. Each video features discreet, easy-to-follow steps so that you can learn at your own pace.
Sign Up Now
Here's a recent graduate testimonial:
After the first time going through Part 1 and 2 of the course I can say it's great value for the money. About Search Console I knew the basics – I did only setup the accounts for my customers and clicked a little here and there. Now I have a guideline to get the full picture! Screaming Frog I use for more than 2 years and show potential customers in live presentations every day where some problems are but I use only about 8% of the functionality of the software. I several times planned to go through the software on my own to learn how to use it better but with your moderated help it's the best solution.
– Werner Laske | WELA Ltd.
Here's an introduction to Module #1: Google Search Console Revealed
About your Instructor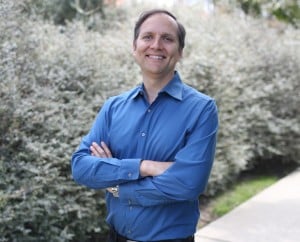 One of the "smartest cats in SEO", Stephan Spencer is a sought after SEO expert, speaker and bestselling author. He is the co-author of
The Art of SEO
, author of
Google Power Search
, and co-author of
Social eCommerce
. Stephan's recent SEO clients have included such retail giants as Zappos, Sony Store, Quiksilver, Best Buy Canada, Bed Bath & Beyond, and Chanel. Stephan has spoken at countless hundreds of Internet marketing events, including SES, SMX, PubCon, Internet Retailer, and Shop.org, and has contributed articles to the Huffington Post, Multichannel Merchant, Practical Ecommerce, Search Engine Land, DM News and MarketingProfs, to name a few.
I've known Stephan for many years from the conference speaking circuit. He's a thought leader, the real deal. Anytime he speaks or writes, you should stop and pay attention.
– Andy Beal | Author of "Repped: 30 Days to a Better Online Reputation"