Work with Stephan to get a customized roadmap and optimize your brand's website, reach your traffic goals, and convert your visitors.
Stephan provides consultation on a monthly retainer or project basis, depending on each client's needs. The process begins with a complete audit of your website and online marketing, next steps, and suggestions for the future. A solid improvement does not happen overnight, and Stephan is there every step of the way to makes sure you and your team have everything you'll need for a phenomenal online presence.
Stephan also works on one-off projects for a deep dive analysis of your site and your content marketing. Such projects could include an SEO audit, keyword strategy, content marketing strategy, Facebook strategy, YouTube Strategy, mobile strategy, and more. For each of these in-depth deliverables, Stephan conducts a thorough analysis and gives expert recommendations along with an action plan to reach your ranking, traffic, and engagement goals.
If you're not a technical person, don't worry. Stephan will guide you with clear explanations and simple, actionable steps. If you need assistance with the implementation, Stephan has access to the resources of a full service agency.
Some brands Stephan has worked with in this capacity: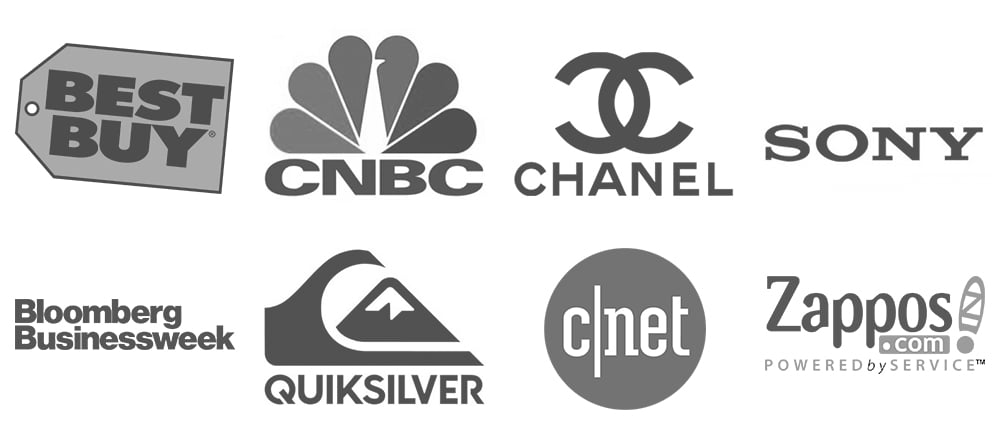 Check out what Stephan's clients say about working with him.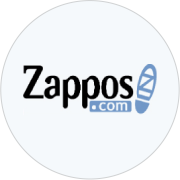 "The first thing I wanted to point out was how technical he was, his technical ability, how cutting edge some of the concepts he brought to the table were, and the observations that he had. We were facing a lot of technical challenges at the time, and he was really efficient in diagnosing those problems, pointing those out, and giving us a clear path to remedy those problems. He is also very creative in the solutions he came up with. He thought holistically about problems, not just improving the site structure, how things rendered, the conventional stuff. He was super creative in putting out content that was super shareable, actionable, and clickable. The other thing that I would point out was that he was unabashedly, unapologetically white hat. So many companies I feel like (and ours was no different) try to come up with short-term solutions to complicated problems – he would never let us do that. Everything that he conceived of was very thorough and meant to be sustainable.
In terms of ROI, it was a sizable investment for us at the time but absolutely worth every penny. He gave us a roadmap that we were working on for years after that engagement ended and again it was complete.
So in summary, I recommend Stephan Spencer wholeheartedly. He's certainly a thought leader in the industry and that was evident every moment that he worked with us. Absolutely no reservations and would be eager to work with him again in the future."



-Ash Salleh
(former) SEO Lead, Zappos
---


"I'm an SEO specialist for the past 5 years and I worked with Stephan for about a year on a bigger project, it turned out great. As we go along and things come up, Stephan's always one I go to for further information, I tell our great ideas, he's definitely one of the good few guys in SEO."



-Christine Jarrell
SEO Specialist, CBS Interactive (CNET)
---


I met Stephan here two years ago, and we were searching for someone to give us some SEO advice, and what we struggled with then and what we still struggle with today is, who do you believe when it comes to SEO and best practices? You can't really believe in Google's saying all the time, you can't really believe in what a lot of people say. Stephan and his company were actually very helpful to us and provided some good guidelines to us that are still in use today and continue to do a lot. If there's anyone you can believe about SEO its Stephan.



-Brent Shean
Sr. Manager, Audience Acquisition, ITBusinessEdge.com
---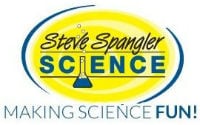 I'm Steve Spangler and I love to do stuff like this. But there's no way I'd get invited as a science guy and do any of these cool things on television unless I can get found, unless I had an online presence, unless I had a body of work that people could examine online and truly understand and come to the conclusion that I was the expert that they needed in science education.
Well, this is what happened when we turned to Stephan Spencer back in 2003 and I want to talk to you about three different things. I want to talk to you about the SEO Audit, like to talk to you about our long term relationship and I want to talk to you about the ROI, what really happened to go from a small, little website to now a small company that employs almost 30 people producing the coolest hands on science stories you can ever imagine.
Back in 2003 we had a little website, not doing well, not moving products, Google the name and couldn't even come up with that, so I read somewhere that there was this term that was important, search engine optimization, and right across online of course an SEO Audit. And the master of that was Stephan Spencer. So we turned to him and asked what that would look like. An SEO Audit, I want to think of it as a road map, a blueprint, to be able to fix not only the issues, but allow people to plan for the future. What that actually did for us is put together a strategic plan better than anything that we could've ever produced on our own and which said this is where you are now, this is where you need to go and this is what you can be given the work and the dedication that you're going to put into it. That's exactly what happened to us.
We changed our platform, we focused on all of the important pieces that the SEO Audit provided and the greatest part is it turned into this long term relationship that wasn't a one and done. Because once we had the platform developed, we turned back to Stephan for more help and more guidance and kept him on for over a decade to produce this long term relationship. Here is somebody that truly understands what it takes to continue that presence that you need online and to continue strategies to keep you relevant, to have your content found amidst everybody else's now caught on the bandwagon and producing content. We had to make our content the best and that's exactly what he helped us through.
That leads us to the last piece and that's our return on investment. It was hard to convince our leadership team but this is exactly what we needed to do to take this kind of money and to invest it in the strategic planning that was needed to get the blueprint for moving forward. It's the best thing that we could've ever done because not only did it give us an opportunity to do some planning but it gave us the tools that we could use instantly to be able to do some of the things and implement those ideas on our own.
We really learned from Stephan how to focus on content, how to keyword rich content, how to increase our presence online by showing our expertise online, that's exactly what the whole thing did for us. So from a science teacher in Englewood, Colorado turned to a television personality, and now a founder of an e-commerce company, this type of relationship that we formed with Stephan Spencer and the long term effects are something that we're grateful for and look forward to our future engagement with him as we move forward and blow up something else I guess.



-Steve Spangler
Speaker Hall of Fame inductee, Emmy award–winning television personality, Guinness World Record holder, bestselling author, founder of SteveSpanglerScience.com
---


Hi, this is Jim and I wanted to say a few words about Stephan Spencer's coaching program. I actually have used Stephan's program for three months and it's been super beneficial to me. It actually helped me to retain one of my biggest clients. Some of the work we did in analyzing the client website was instrumental in my retaining that account. It's been very helpful also in terms of general industry knowledge and some specific SEO techniques that have actually improved my business skills tremendously. Thanks so much, Stephan. I would highly recommend utilizing the service.



-Jim Sugel
Xpurience Media, Founder
---


Before I started the sessions with Stephan, I was kind of in doubt because his sessions were so expensive. I was like, "Oh my gosh, is that worth it? Can I afford it?" But no, I decided to go for it and has been one of the best decisions I've made in my life. Before, I was living in this bubble where I was kind of comfortable but I wasn't growing at all. As you probably know, if you're not growing, you'll die. That's not the place I wanted to be in. With Stephan's help, I was able to shift to a new dimension for a place where there was so much more knowledge, so much happiness, and just incredible transformation. In my marriage, with my relationship with my wife, I'm going home earlier. I have the chance now to sit down and have dinner with my wife. We relax, we laugh, have a fantastic time. At work, just from the beginning, Stephan looked at some of my emails and he said, "AJ, change the way you ask your customers from this way to another way." You know what? There was an uptick right there. Also, I'm getting this brand new website. Very smart, beautiful, modern and I'm sure it's going to help change my business substantially. Plus, in terms of my health, there are so many new things that he helped me change. One for example is that I used to brag that I could live off of four to five hours of sleep at night. To find out, I was slowly killing myself. Nowadays, I'm able to go to bed earlier. I go to bed usually at 10:00PM and I get an average now of seven and a half to eight hours of sleep, which has really changed my life. One thing about Stephan that I didn't know but in the last few months became clear to me is that he's a very humble guy. He really lives what he preaches because he's a real transformation on what he teaches, which is very unusual. Also, Stephan, when he talks to me during our sessions, I can feel that he puts himself on my shoes before he tells me, "Say anything to me." Which really, it's incredible. It's almost very special. It's almost a spiritual level. It's really helping me so much because before, in other sessions, other coaches, I didn't feel like that. It was different. Another thing about Stephan is that he has so much knowledge about almost anything. It's like huge amounts of information that there's no price for that. I feel like I have advanced 10 to 20 years ahead. There's so much knowledge, so much incredible information that I'm just loving it. I just want to grow more and more and I know the sky's the limit. I really recommend Stephan Spencer to anyone that's thinking about hiring a coach. If you have any questions about anything at all, just send me an email directly to me at aj at talenteffect(dot)com. Have a fantastic day. Bye.



-AJ Delorena
Talented Technologies
---


Hi, I'm Kendall Bennett. I'm the CEO of AMain Performance Sports and Hobbies. Stephan's a SEO Expert. We contracted him, we were struggling to get our SEO to work correctly. Stephan came along and he's very expensive but he's probably the best SEO guy that we've ever worked with.
We have a large e-commerce website, 60,000 plus products. Getting SEO to work with such a huge collection of product pages is actually quite difficult. The first thing he did that was different to most other guys is that he did a very big, deep dive into our website and found out a lot of things that we had missed that were wrong, things that we had to clean up, site map issues and stuff like that, things that just didn't show up because they didn't really show up in the front end. He's really good at actually figuring that stuff out.
He gave us a lot of recommendations about the things that we should do. Everything he told us to do, something he suggested and recommended, actually did work for us. It worked quite well.
He also told us things that we shouldn't do. Whether I agreed with him or not at the time, he was right. The things that he said, "You shouldn't do that," yeah, we shouldn't have done that. We fixed it. Today, our SEO has been the strongest it's been in a long time. We credit a lot of that to Stephan's expertise.
If you're thinking about using him for SEO, I'd highly recommend him.



-Kendall Bennet
CEO of AMain Performance Sports and Hobbies
---
Want to learn more? Contact us to set up a preliminary call to discuss your needs.
Getting started is simple, just fill in the form below for a no obligation consultation to see if we are a match.