Confirmed! You are now registered for the Advanced Keyword Research webinar. Keep an eye on your inbox for all the details you'll need to attend.
As a special thank you for registering, claim your exclusive bonus below:
Free Book: The only book on SEO you will ever need.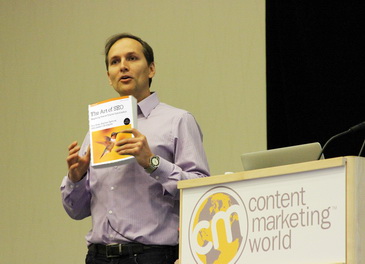 Written by three of the most respected minds in the SEO industry, "The Art of SEO: Mastering Search Engine Optimization" is THE book you need to master SEO. No other book is as comprehensive as "The Art of SEO", which in it's 992 pages covers every aspect of SEO; including the basics, keyword research, how to make your website SEO friendly, as well as insight into what SEO's future looks like. This is a rare opportunity to get your hands on your essential guide to SEO planning and implementation that is the secret weapon to SEO success enjoyed by top agencies and brands including Zappos, The Home Depot, Salesforce and the Marketing Profs. Highly recommended by top industry and online marketing experts such as Barry Schwartz, Vanessa Fox, Duane Forrester, Danny Sullivan, Neil Patel, Bruce Clay, Seth Godin, Tim Ash and John Chow; if you are serious about taking your online business to the next level, this is a must have book.
"Anyone who wants to know how SEO really works must read The Art of SEO. This is a true reference work"


John Chow Superblogger, JohhChow.com
"Written by some of the top minds in SEO!"


Danny Sullivan Former Editor In Chief, SearchEngineLand.com, and producer SMX: Search Marketing Expo, Public Liaison at Google
"Hype-free, data-rich, and loaded with insight that's essential reading for anyone who needs a deep understanding of SEO."


Seth Godin Author of We Are All Weird
Originally published in 2009, the third edition of The Art of SEO has been expanded and updated to be current with the ever changing SEO landscape. The current edition not only covers the theory behind SEO but also dives deep into practice and methodology. You'll get a complete introduction to SEO fundamentals. And as your SEO knowledge and experience grows, you'll also find the book to be an invaluable reference guide. You'll also learn how to choose the right tools for your business and what metrics to track, as well as everything you need to know to build a high performing in-house online marketing team.
"SEO expertise is a core need for today's online businesses. Written by some of the top SEO practitioners out there, this book can teach you what you need to know for your online business."

Tony Hsieh
CEO of Zappos.com, Inc, New York Times Best-Seller
"There are no better guides through the world of SEO - the combined experience of these authors is unparalleled. I can't recommend highly enough that you buy this book."

Will Critchlow
Co-Founder, Distilled
"An amazingly well-researched, comprehensive, and authoritative guide to SEO from some of the most well-respected experts in the industry: highly recommended for anyone involved in online marketing."

Ben Jesson
Co-Founder and CEO of Conversion Rate Experts
"The Art of SEO doesn't just arm you with facts and knowledge, it provides you with the strategies to dominate the search engines. It continues to be the most comprehensive book out there for everyone, from absolute beginners to advanced SEOs looking to hone their skills."

Neil Patel
Co-Founder of Crazy Egg
"Once again, The Art of SEO takes its place as the only SEO book on my bookshelf. It is the first resource I recommend to both new and experienced bloggers with good reason: it helped me lay the foundation that resulted in more than 100 million organic hits to my site and has repeatedly achieved stellar results for those I've mentored. In its third edition, The Art of SEO expands to cover the latest on search engine logic, social implementation, and staying ahead of the ever-changing algorithms. A brilliant, concise, essential guide to search engine optimization that every online marketer should read and put into practice."

Jeni Larson Hott
7 Figure Blogger
What the Experts are Saying
"When people ask me what SEO book they should read, The Art of SEO is the first and only one I mention. Plus, it's the only SEO book that's both technically sound and constantly updated. Highly recommended."

Cyrus Shepard
Director of Audience Development, Moz
"The moment you think you know everything about SEO, this book will put you back in your place."

Zac Johnson
Superaffiliate and Blogger and ZacJohnson.com
"An essential guide to best practices and cutting-edge tactics that belongs on the desk of all search marketing professionals, especially in these days of nearly constant change, updates, and new approaches by the search engines."

Chris Sherman
Founding Editor, Search Engine Land, andVP Programming, Search Marketing Expo
"In a world where consumers spend more time on the web than all other media combined, getting found is crucial to business success. The Art of SEOunlocks the core of what it means to get found and how to accelerate your growth through creating value for your customers. This is a must-have for any progressive marketing team."

Seth Besmertnik
CEO and Co-Founder, Conductor
"The Art of SEO continues to be one of the best educational resources for having an SEO strategy that dominates. With SEO being a fast-paced, ever-evolving field, the third edition is a must to stay on top of the latest updates and changes."

Lewis Howes
two-sport All American, Olympic hopeful, entrepreneur, and the host of The School of Greatness podcast
"If I'm going to devote time to learning something, I want to learn from the best. The authors of The Art of SEO are simply the best at what they do...and they share their expertise in such a way that it's easy to read and understand. Whether you're a CEO or just climbing up the ladder, you should have a solid foundation of SEO and this book is where to start."

Steve Spangler
Founder of Steve Spangler Science
"This is the book to read on SEO, packed full of knowledge from beginner to expert to master."

Ramez Naam
Former Relevance Group Program Manager, Bing, and Author of Nexus
"The Art of SEO represents a comprehensive and instructive guide to mastering search engine optimization for webmasters new and experienced. While the SEO industry continues to evolve, the primary teachings of this seminal book hold constant - SEO continues to be an art that can be learned and finessed when armed with the tools and tips recorded in these writings."

Kristopher B. Jones
Founder of LSEO.com and best-selling author of Search Engine Optimization: Your Visual Blueprint to Effective Internet
"If you ever want to sell anything, you can't overestimate the importance of understanding search behavior. And there's no stronger team of A-players to write about search engine optimization. Everyone should read this book!"

Chris Goward
Founder and CEO of WilderFunnel, and the Author of You Should Test That!
"After diving into the third edition of The Art of SEO, I felt like a gladiator armed with all the right knowledge and tools to take on the ever-changing world of SEO."

Ken Rutkowski

"The Art of SEO combines the expertise of three leading search experts in the world, making it an invaluable resource."

Gokul Rajaram
Product Engineering Lead at Square, former Product Director, Ads at Facebook, Former Product Director, AdSense at Google
"The Art of SEO is an innovative book that can change your fortune and the future of the company forever, starting with the very first page. The book is full of valuable information that will save you countless hours - and perhaps make you millions of dollars - when promoting your business online."

Brian Tracy
President of Brian Tracy International
"Hands down the most valuable book on understanding SEO!"

Jordan Koene
VP of Professional Services, Searchmetrics
"No industry has gone through as much change in the past five years as SEO, and no resource captures how we adapt to that change better then The Art of SEO. From planning your strategy and understanding all of the technical considerations to demystifying mobile and local, The Art of SEO covers it and makes it very clear that SEO is not only very much alive, but quickly becoming the strongest traffic-driving channel. Anyone working in digital or anyone who owns a website needs to read this book."

Erin Everhart
Lead Manager, Digital Marketing, SEO, at The Home Depot
"DO NOT BUY THIS BOOK. Please. I beg of you. If you compete with us or with any of our clients, do not buy this book. It's become our go-to source for anything -- and everything -- we need to know about successful search engine optimization."

Amy Africa
CEO, Eight by Eight
"I've known and followed the authors for years, each a bona fide expert in their own right. Their collective wisdom in one book is truly a gift to the industry. This has to be the #1 "must-read" SEO book ever written."

Eric Ward
"a.k.a Link Moses"
"The Art of SEO is really about the science of SEO. This detailed and practical guide to SEO mastery, from a panel of all-star practitioners, will give you the edge. Get it before your competitors do!"

Tim Ash
CEO of SiteTuners.com, and author of the best-selling Landing Page Optimization: The Definitive Guide to Testing and Tuning for Conversions
"Rarely does a work so thoroughly deconstruct the art and science of SEO: what it is, how it works, who makes it happen, and why it is important to the modern firm."

Sara Holoubek
CEO, Luminary Labs
"There are no better names in the search marketing industry to write a book on the art of SEO than these three authors. Each author has gems of knowledge to share individually, and all of them teaming up to write a book is like discovering a treasure."

Barry Schwartz
News Editor, Search Engine Land, and Editor, Search Engine Round Table
What the Readers are Saying on Amazon
Five Stars by Karyn Corrigan
Great book if you enjoy SEO. It touches on everything and is easy to read.
---
This is a great book for anyone starting to learn SEO by Matt Storms
This is a great book for anyone starting to learn SEO. This should be your first stop. I always recommend this book to learn what SEO questions you should ask. This is a starting place and this is the best starting place you can have.
Comprehensive book! Great resource. by Amazon Customer
Very useful and comprehensive book. There is a high level of detail in here broken into small chapters, so it is focus on what one wants to know.
This was a great book by Kieffer
This was a great book thoroughly updated by one of the greats in Seo, I couldn't wait to buy this book on its release date so I purchased it a week before on the Kindle the previous version to this one is an industry standard so I couldn't wait for the release of this book. Yes you are going to find a lot of the same information all over the Internet but when you purchase a book or a study course what you were purchasing is the privilege of having all of the information in one place if you don't already I highly recommend following Eric on YouTube as their page has a ton of information. When I purchased the book the link didn't work I don't know if it's because I purchased it way before it's released date but besides that the book is the on YouTube as their page has a ton of information. When I purchased the book the link didn't work I don't know if it's because I purchased it way before it's released date but besides that the book is a gem!
A masterwork from the masters of the seo marketplace by Scott A. Dennison
This is a masterwork from the masters of the seo marketplace. Excellent info and process...
Five Stars by danh
Wealth of information on SEO
Five Stars by carlo S
great book has everything you need for SEO. Well worth the price.
Clear, concise, interesting by Maze
Clear, concise, interesting...a perfect read for beginners to the field.
Excellent Resource Manual - Must Have by Matt LaClear
The authors did an excellent job breaking down what SEO is, what it takes to succeed at it, and how to stay on top once you get there. I think I just found the manual I will be using to train my in-house staff to service our clients. The book is that good.
"The Art of SEO" by Jeffrey Anthony, Synaptic Reviews
Indispensable. It is rigorous and comprehensive, but at the same time accessible. Why bother to have a web site if it's not going to rank well on SERPs. This book lays out everything you need to do to make that happen. We constantly review it not only to rank near the top of Google results, but to stay there.
A great book - all detailed amazingly !!! by hande akman
A must-to-have book for SEO for all interested in search engines and marketing. I do like every single chapter within the book . Thanks a lot.
Five Stars by Jonathan D. Smith
Textbook for class but very insightful. I will be using this a lot.
The BEST book on seo available by personalexperience44
The BEST book on seo available. I have the first and second edition and learning something new every time I read it.
This is a great SEO guide by Tomas Havrda
This book is dense and exhaustingly detailed, a must to have reference material for any serious SEO student or practitioner.
This book is the real deal. No nonsense seo book by Amazon Customer
Very detailed. Easy read. A must for SEO practitioners
SO, YOU MIGHT BE WONDERING…
What's the catch? Why am I giving the book away for FREE?
1. There's nothing out there like this book.
As you can tell from the testimonials, The Art of SEO is considered the definitive Bible of SEO by the industry. Nothing else comes close. If you are serious about SEO, you need this book.
2. Being completely honest here.
I'm well known, but there is a lot of noise in the online marketing world. By getting this book into your hands, I get some valuable shelf-space in your bookshelf.
3. I'm a geek and love to share my tips!

If the idea of becoming a SEO master appeals to you, you'll love this book.
Thanks for taking the time to read this page.
I hope you enjoy the book!
"The Art of War isn't about Chinese pottery, and The Art of SEO isn't a paint-by-numbers kit. This 900-page book is a comprehensive guide to search engine optimization strategies and tactics written by three SEO experts: Eric Enge, Stephan Spencer, and Jessie Stricchiola. The chapters in the third edition on Content Marketing as well as Panda, Penguin, and Penalties are must-reads for anyone interested in mastering search engine optimization."

Greg Jarboe
President of SEO-PR, and author of YouTube and Video Marketing
"Staying on top of your SEO is crucial to your marketing game - and for this The Art of SEO is the best resource out there, by experts who know the art and the science of SEO."

Taki Moore
Coach Marketing Expert
"It doesn't matter if you have decades in the industry or just want to find out more about this thing people call SEO; The Art of SEO is an exceptional guide. Coming from some of the world's leading marketers, the updated theory, insights, and strategies are first class and a must-have in your library of knowledge."

Sean Kainec
Head of SEO, Home Depot
"The Art of SEO is the perfect complement to the science of conversion optimization. This book is a must-read volume by three highly regarded industry veterans."

Bryan Eisenberg
New York Times Bestselling Author of Call to Action and Always Be Testing
"The third edition of The Art of SEO expands and enhances a book that was already the industry standard for SEO education and strategy. Anyone looking to optimize their website and get better rankings on the search engines should keep this book on their desk and refer to it daily. All of the advanced technical SEO strategies are covered in a straightforward method that is easy to understand and action-oriented. When you are finished reading this book, you will have a better grasp of how search engines work and how you can optimize your website with expert proficiency.If you want to drive more traffic to your website, engage your audience on a deeper level, generate more sales, and grow your business - this book lays out the plan for you."

Joseph Kerschbaum
Author of Pay-Per-Click Search Engine Marketing: An Hour a Day
"In The Art of SEO, Eric Enge, Stephan Spencer, and Jessie Stricchiola have taken on the daunting task of compiling a comprehensive, step-by-step walk-through of what it takes to rank well on search. They go well beyond the usual tactical aspects, addressing fundamental changes like understanding user intent, integrating an SEO culture within your organization, properly measuring success, and managing an SEO project. This is a deep, deep dive into the world of organic optimization, and you couldn't ask for better guides than Enge, Spencer, and Stricchiola. Clear a place on your desk, because this is going to be your SEO bible.

Gord Hotchkiss
President, Enquiro Search Solutions
"The Art of SEO, Third Edition, reads like an Ian Fleming novel, intriguing the reader with surprising insights and exciting new ideas...all while making SEO seem oh-so-sexy.

Sean Singleton
Digital Marketing Manager, American Apparel
"As a co-author of a book people refer to as "The Bible of Search Marketing", so you might think that I wouldn't recommend other search books. Not so. But I recommend only highly excellent search books written by outstanding search experts. The Art of SEO easily clears that high standard and i a must-read for anyone serious about organic search success."

Mike Moran
Co-Author of Search Engine Marketing, Inc. and author of Do It Wrong Quickly
"Search is becoming increasingly important for marketers to understand. Businesses that don't include organic search as a core component to their marketing efforts risk being left behind as their competitors and their customer move forward. This book cover a lot of ground - it's full of stats, advice, and tools to equip marketers in their organic search efforts."

Vanessa Fox
Author of Marketing in the Age of Google
"Regardless of whether you're a beginner or an expert search marketer, The Art of SEO delivers! From keyword research and search analytics to SEO tools and more!"

Ken Jurina
President and CEO, Epiar
"Simply put...The Art of SEO is a smart book on search engine optimization. Neatly laid out, comprehensive, and clear...this edition explains the nuances of cutting edge tactics for improving your SEO efforts. I refer to it constantly."

Allen Weiss
Founder and CEO, MarketingProfs
"Roll up your sleeves, buckle your seat belt, and take the foot off the brake. You are about to go on a journey from the basics to the very high-end, enterprise level, and then into the future of the art of SEO. These three authors have been involved in Internet marketing from the very start and have hands on experience. These are not pundits in the search for an audience bu practitioners who have actually done the work, know how it's done, and have the scars to prove it. This is a dynamite primer for the beginner and a valued resource for the expert. Clear, concise, and to the point, it may not make you laugh or make you cry, but it will make you smart and make you successful."

Jim Sterne
Producer of the eMetrics Marketing Optimization Summit and Chairman of the Web Analytics Association
"There is only a small number of books I recommend to people who want to truly grok search, and this is one of them. The Art of SEO is practical, tactical, deep, and wide. There is no other book more comprehensive in scope that also goes so deeply on the technical requirements of competing in today's search marketing war. Both beginners and experienced web developers can find wisdom and guidance in its pages, and will find themselves referring to it daily for examples and decision-making help."

Dana Todd
President of Interimpathic and Co-Founder of SEMPO (Search Engine Marketing Professional Organization
"In your hands is a definitive collection of SEO knowledge from three leading practitioners of the art. This book is required reading for my company, and we're also recommending it to our clients."

Adam Audette
SVP, Organic Search, Merkle, and Lead SEO for Zappos.com
"There is an art (and science) to search engine optimization. It's not always easy, it's not always obvious, and the results depend a lot on what the major search engines are tinkering with under their own hoods. Thankfully, there is a book like The Art of SEO to shine a light, give you some clues, and help you get ahead of your competitors."

Mitch Joel
President of Twist Image, and Author of Six Pixels of Separation
"With over 80% of Internet sessions starting with a search, you should be looking for ways to develop traffic from search engines. The Art of SEO is a book I continually recommend to beginners and more experienced marketers. This book can shave years off the learning curve for anyone thinking of delving into the world of search marketing. The Art of SEO walks you through the most important steps in planning and executing a top-flight program. The authors of this book are trusted individuals whose repeated, proven success working with SEO and social media marks them as leaders. Easy to understand and well-written, this book walks you through everything you need to understand to be successful with your SEO campaigns. Read now, prosper now and later."

Duane Forrester
Author of New York Times Best-seller How to Make Money with Your Blog and Turn Clicks Into Customers, and Senior Project Manager, Bing, former SEMPO Board Member
"The world of SEO has had to adapt to many changes in the past few years, so the third edition of The Art of SEO is a must read. If you want to know the latest tried-and-true SEO techniques, then look no further."

Ross Dunn
CEO/Founder, StepForth Web Marketing, Inc.
"I have personally known and respected each author for many years, and this book is a superb collection of their collective wisdom for implementing SEO for your website. I trust the information presented in this book will help readers accomplish their goals. You can never know too much about SEO in this ever-changing and competitive space. Read this book."

Bruce Clay
President, Bruce Clay, Inc.
"Presenting the inner mechanics of search engine optimization is a daunting task, and this book has accomplished it with flair. The book reveals the closely guarded secrets of optimizing websites in a straightforward, easy-to-understand format. If you ever wanted to unravel the mysteries of the most enigmatic discipline on the Internet, this is the book you want as your guide. This book is so comprehensive and well-written, it might just put me out of a job."

Christine Churchill
President, KeyRelevance
"The Art of SEO is a masterpiece in search engine optimization techniques. Whether you're technical or creative, whether a coder, a designer, a copywriter, or a PR professional, you need this book."

Andy Beal
Co-Author of Radically Transparent, Founder of Trackur and Marketing Pilgrim
"As an online marketing guy, I'm aware of how much your search engine visibility can either skyrocket or impede your traffic and earning potential. I rely on traffic from Google to drive my business forward. The Art of SEO is hands down the most complete and user-friendly resource for the real-world application of SEO, the kind that gets you paid."

Jeremy Schoemaker
Founder of Shoemoney Media, Author of Nothing's Changed But My Change: The ShoeMoney Story
"This must-have book by industry heavyweights is a milestone. The material is convincing and compelling. Most important of all, the ideas make powerful strategies for successfully marketing sites online."

Disa Johnson
CEO, Searchreturn
"Stephan Spencer, Eric Enge, and Jessie Stricchiola represent three of the most respected minds in SEO. This book is packed with both comprehensive "explainer" content, and also actionable strategies backed by data. It's an ideal foundational study for beginners, and a critical update for veteran marketers who want to get current. If you're looking for just one book on SEO, this is it."

Jenise Henrikson
CEO of Search Engine Journal
"In an ever-changing digital landscape, implementing a successful SEO program remains a crucial foundational priority of leading brands. It drives paid, owned, and earned visibility that is critical to capturing intent wherever it is expressed. The Art of SEO is a must-read for any brand or agency that wants to drive discoverability and results through SEO. This book takes deep, technical topics and breaks them down into something applicable, accessible, and usable."

Michael Kahn
Global CEO, Performics