Client Testimonials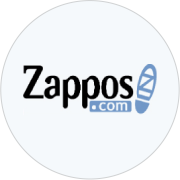 "The first thing I wanted to point out was how technical he was, his technical ability, how cutting edge some of the concepts he brought to the table were, and the observations that he had. We were facing a lot of technical challenges at the time, and he was really efficient in diagnosing those problems, pointing those out, and giving us a clear path to remedy those problems. He is also very creative in the solutions he came up with. He thought holistically about problems, not just improving the site structure, how things rendered, the conventional stuff. He was super creative in putting out content that was super shareable, actionable, and clickable. The other thing that I would point out was that he was unabashedly, unapologetically white hat. So many companies I feel like (and ours was no different) try to come up with short-term solutions to complicated problems – he would never let us do that. Everything that he conceived of was very thorough and meant to be sustainable.
In terms of ROI, it was a sizable investment for us at the time but absolutely worth every penny. He gave us a roadmap that we were working on for years after that engagement ended and again it was complete.
So in summary, I recommend Stephan Spencer wholeheartedly. He's certainly a thought leader in the industry and that was evident every moment that he worked with us. Absolutely no reservations and would be eager to work with him again in the future."


-Ash Salleh
(former) SEO Lead, Zappos
---

"I will rarely write a review such as this and frankly, Stephan doesn't need any more accolades, however, he was key to turning my business from an idea into reality. He defined our entire digital strategy (including the blog, podcast and explainer video), and even created our brand from scratch. Going into it, my 18-year company was American Response, Inc. and we didn't even have a web site. He came up with the SkyCover name and the SafeHouse podcast name, acquired the skycover.com domain from a domainer, developed our presence on social sites like Pinterest and Twitter, defined our keyword strategy, drove all content marketing, and assembled a crackerjack team of viral content writers, social media power users, videographers, animators, podcast producers and more. He's known as the SEO guru and that's why I hired him. Spencer truly went above and beyond the initial scope of SEO to really drive our business forward across all channels.I never would have dreamed I'd have my own podcast show that I don't have to host myself or produce and that's in the iTunes New & Noteworthy and Top 200. Working with Stephan was the best decision I could have made. I am so grateful to have found such a dedicated and gifted expert to navigate me through the choppy waters of launching a startup."



-Ira Beer
President and CEO, Skycover
---
"After the first time going through Part 1 and 2 of the course I can say it's great value for the money. About Search Console I knew the basics – I did only setup the accounts for my customers and clicked a little here and there. Now I have a guideline to get the full picture!
Screaming Frog I use for more than 2 years and show potential customers in live presentations every day where some problems are but I use only about 8% of the functionality of the software. I several times planned to go through the software on my own to learn how to use it better but with your moderated help it´s the best solution."
-Werner Laske
Werner Laske, WELA Ltd.
---

"I'm an SEO specialist for the past 5 years and I worked with Stephan for about a year on a bigger project, it turned out great. As we go along and things come up, Stephan's always one I go to for further information, I tell our great ideas, he's definitely one of the good few guys in SEO."


-Christine Jarrell
SEO Specialist, CBS Interactive (CNET)
---

"Stephan's SEO audit identified some major problem areas in our site that had eluded us. That, along with his expert assistance in creating a more authoritative link profile, was pivotal in successfully resolving a manual action and setting us up for long-term success in Google. Under his guidance, we re-engineered our online business on a level that was far superior to what we could have accomplished alone. It was well worth the investment."


-Becca Arrendondo
Manager, BitCandy
---

"Stephan worked on SEO and eCommerce Strategy for House of Travel. Stephan has a real enthusiasm for the power of the internet to change businesses and his passion rubbed off on House of Travel. While working on House of Travel their online revenue increased dramatically."


-Duncan Shand
Managing Director, Inside Out
---

"Thanks for all your help. You changed our whole model, and as a result we are crushing it."


-Luke Storey
CEO and Founder, School of Style
---

"I met Stephan here two years ago, and we were searching for someone to give us some SEO advice, and what we struggled with then and what we still struggle with today is, who do you believe when it comes to SEO and best practices? You can't really believe in Google's saying all the time, you can't really believe in what a lot of people say. Stephan and his company were actually very helpful to us and provided some good guidelines to us that are still in use today and continue to do a lot. If there's anyone you can believe about SEO its Stephan.
"


-Brent Shean
Sr. Manager, Audience Acquisition, ITBusinessEdge.com
---

"We have been utilizing Stephan's expert SEO knowledge on a consulting basis for the last 8 months and have seen amazing results. Stephan is extremely knowledgeable in the search engine optimization and Internet marketing fields, and seems to have endless knowledge of the latest trends and developments in the Internet world, especially those related to Web 2.0 technologies."


-Bill Slater
CTO, Eurekster Inc.
---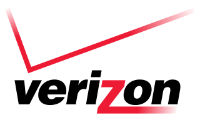 "I've worked with Stephan and his Netconcepts firm for a number of years now, and found him to be highly knowledgeable, talented, and professional. Stephan knows search engine optimization, and internet marketing down to the ground. He's also a great resource for internet promotion strategic advice, and he's channeling the zeitgeist of Web 2.0 technologies like nobody else."


-Chris Smith
Head of Technology & Development Dept. / SEO Expert, Verizon Information Services
---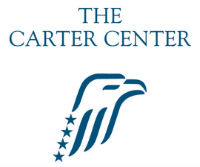 "As a means of raising the profile of The Carter Center and driving traffic to our Web site, Stephan Spencer suggested that President Carter write a blog. We took that suggestion, developed a strategy around a trip to the West African countries of Togo, Ghana, and Mali, and posted regular blogs from President Carter (with photos, sidebars and news stories, and links to related material on our site) over the course of eight days. Although he had written reports from the field on previous trips, this was his first experience with the blogging phenomenon and he was eager to participate.
The blogs, which we marketed via press releases, through partner organization Web sites, and via the Google AdWord program, garnered significant increases in visits to our site, resulting in an average quadruple our normal daily average. We have sustained a significant increase in Web traffic since February 2004, building on the momentum of the blog project, which we intend to repeat both with President Carter and others here at the Center.
We are grateful to Stephan for planting the seed for one of the most successful Web projects The Carter Center has undertaken to-date."

-Connie Nelson
Communications Specialist, Office of Public Information, The Carter Center
---

"Working with Stephan was without a doubt one of the best investments we've made. After implementing only half of Stephan's recommendations, our organic traffic went up 70%, which is not easy when you already have 90,000 daily organic visits and you've optimized your site a whole lot over the years. I recommend Stephan without reservation."


-Richard Monte
Founder and CEO, Streema Inc.
---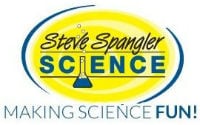 I'm Steve Spangler and I love to do stuff like this. But there's no way I'd get invited as a science guy and do any of these cool things on television unless I can get found, unless I had an online presence, unless I had a body of work that people could examine online and truly understand and come to the conclusion that I was the expert that they needed in science education.
Well, this is what happened when we turned to Stephan Spencer back in 2003 and I want to talk to you about three different things. I want to talk to you about the SEO Audit, like to talk to you about our long term relationship and I want to talk to you about the ROI, what really happened to go from a small, little website to now a small company that employs almost 30 people producing the coolest hands on science stories you can ever imagine.
Back in 2003 we had a little website, not doing well, not moving products, Google the name and couldn't even come up with that, so I read somewhere that there was this term that was important, search engine optimization, and right across online of course an SEO Audit. And the master of that was Stephan Spencer. So we turned to him and asked what that would look like. An SEO Audit, I want to think of it as a road map, a blueprint, to be able to fix not only the issues, but allow people to plan for the future. What that actually did for us is put together a strategic plan better than anything that we could've ever produced on our own and which said this is where you are now, this is where you need to go and this is what you can be given the work and the dedication that you're going to put into it. That's exactly what happened to us.
We changed our platform, we focused on all of the important pieces that the SEO Audit provided and the greatest part is it turned into this long term relationship that wasn't a one and done. Because once we had the platform developed, we turned back to Stephan for more help and more guidance and kept him on for over a decade to produce this long term relationship. Here is somebody that truly understands what it takes to continue that presence that you need online and to continue strategies to keep you relevant, to have your content found amidst everybody else's now caught on the bandwagon and producing content. We had to make our content the best and that's exactly what he helped us through.
That leads us to the last piece and that's our return on investment. It was hard to convince our leadership team but this is exactly what we needed to do to take this kind of money and to invest it in the strategic planning that was needed to get the blueprint for moving forward. It's the best thing that we could've ever done because not only did it give us an opportunity to do some planning but it gave us the tools that we could use instantly to be able to do some of the things and implement those ideas on our own.
We really learned from Stephan how to focus on content, how to keyword rich content, how to increase our presence online by showing our expertise online, that's exactly what the whole thing did for us. So from a science teacher in Englewood, Colorado turned to a television personality, and now a founder of an e-commerce company, this type of relationship that we formed with Stephan Spencer and the long term effects are something that we're grateful for and look forward to our future engagement with him as we move forward and blow up something else I guess.


-Steve Spangler
Speaker Hall of Fame inductee, Emmy award–winning television personality, Guinness World Record holder, bestselling author, founder of SteveSpanglerScience.com
---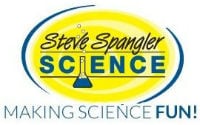 "How does Stephan Spencer have the ability to predict the future? Here's a person who knows what's hot even before it's lukewarm. Over the past twelve years, our executive team has followed his advice, learned from his counterintuitive insights and reaped the benefits of creating a brand that now has authority, influence and exactly the positioning we want in our market space. The lesson is to listen, gain understanding and act upon his incredible insights."


-Steve Spangler
Speaker Hall of Fame inductee, Emmy award–winning television personality, Guinness World Record holder, bestselling author, founder of SteveSpanglerScience.com
---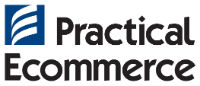 "Stephan Spencer has rescued our company from SEO train wrecks that we created ourselves. He's done it multiple times, when other SEO consultants and developers could not. He's always professional, alway courteous, and wickedly efficient. When the SEO chips are down, call Stephan."


-Kerry Murdock
Publisher, Practical eCommerce
---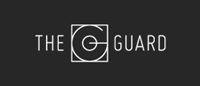 Working with an expert like Stephan has been amazing. Stephan and his team helped my site recover from a manual Google penalty. He literally wrote "the book" on SEO and so glad to have a cutting edge expert on my side.

-Benjamin Groff
The Guard
---

Hi, this is Jim and I wanted to say a few words about Stephan Spencer's coaching program. I actually have used Stephan's program for three months and it's been super beneficial to me. It actually helped me to retain one of my biggest clients. Some of the work we did in analyzing the client website was instrumental in my retaining that account. It's been very helpful also in terms of general industry knowledge and some specific SEO techniques that have actually improved my business skills tremendously. Thanks so much, Stephan. I would highly recommend utilizing the service.


-Jim Sugel
Xpurience Media, Founder
---

Before I started the sessions with Stephan, I was kind of in doubt because his sessions were so expensive. I was like, "Oh my gosh, is that worth it? Can I afford it?" But no, I decided to go for it and has been one of the best decisions I've made in my life. Before, I was living in this bubble where I was kind of comfortable but I wasn't growing at all. As you probably know, if you're not growing, you'll die. That's not the place I wanted to be in. With Stephan's help, I was able to shift to a new dimension for a place where there was so much more knowledge, so much happiness, and just incredible transformation. In my marriage, with my relationship with my wife, I'm going home earlier. I have the chance now to sit down and have dinner with my wife. We relax, we laugh, have a fantastic time. At work, just from the beginning, Stephan looked at some of my emails and he said, "AJ, change the way you ask your customers from this way to another way." You know what? There was an uptick right there. Also, I'm getting this brand new website. Very smart, beautiful, modern and I'm sure it's going to help change my business substantially. Plus, in terms of my health, there are so many new things that he helped me change. One for example is that I used to brag that I could live off of four to five hours of sleep at night. To find out, I was slowly killing myself. Nowadays, I'm able to go to bed earlier. I go to bed usually at 10:00PM and I get an average now of seven and a half to eight hours of sleep, which has really changed my life. One thing about Stephan that I didn't know but in the last few months became clear to me is that he's a very humble guy. He really lives what he preaches because he's a real transformation on what he teaches, which is very unusual. Also, Stephan, when he talks to me during our sessions, I can feel that he puts himself on my shoes before he tells me, "Say anything to me." Which really, it's incredible. It's almost very special. It's almost a spiritual level. It's really helping me so much because before, in other sessions, other coaches, I didn't feel like that. It was different. Another thing about Stephan is that he has so much knowledge about almost anything. It's like huge amounts of information that there's no price for that. I feel like I have advanced 10 to 20 years ahead. There's so much knowledge, so much incredible information that I'm just loving it. I just want to grow more and more and I know the sky's the limit. I really recommend Stephan Spencer to anyone that's thinking about hiring a coach. If you have any questions about anything at all, just send me an email directly to me at aj at talenteffect(dot)com. Have a fantastic day. Bye.


-AJ Delorena
Talented Technologies
---

Hi, I'm Kendall Bennett. I'm the CEO of AMain Performance Sports and Hobbies. Stephan's a SEO Expert. We contracted him, we were struggling to get our SEO to work correctly. Stephan came along and he's very expensive but he's probably the best SEO guy that we've ever worked with.
We have a large e-commerce website, 60,000 plus products. Getting SEO to work with such a huge collection of product pages is actually quite difficult. The first thing he did that was different to most other guys is that he did a very big, deep dive into our website and found out a lot of things that we had missed that were wrong, things that we had to clean up, site map issues and stuff like that, things that just didn't show up because they didn't really show up in the front end. He's really good at actually figuring that stuff out.
He gave us a lot of recommendations about the things that we should do. Everything he told us to do, something he suggested and recommended, actually did work for us. It worked quite well.
He also told us things that we shouldn't do. Whether I agreed with him or not at the time, he was right. The things that he said, "You shouldn't do that," yeah, we shouldn't have done that. We fixed it. Today, our SEO has been the strongest it's been in a long time. We credit a lot of that to Stephan's expertise.
If you're thinking about using him for SEO, I'd highly recommend him.


-Kendall Bennet
CEO of AMain Performance Sports and Hobbies
Testimonials

"I know Stephan, and I want to tell you something, this man is a genius. He's considered to be the top guy in the SEO business."


Tony Robbins
Entrepreneur, Author & Peak Performance Strategist
---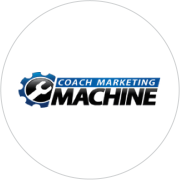 "G'Day Lads, Taki Moore here. So, SEO. I don't know about you, but A. I know it's important, B. I know I don't know very much about it. What I do know though is that Stephan Spencer is the smartest cat I know in the world about SEO. I know because he does it every day for himself and his clients. He's written not just the book but THE book on the topic. So if you need SEO help, you should probably check him out. Taki Moore here, so if you need some SEO help, you know where to go."


-Taki Moore
Founder, Coach Marketing Machine
---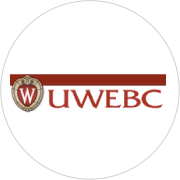 "We have had hundreds of presenters at our events over the years and Stephan is always one of the top most well-received. He brings top-notch expertise and real world examples that really resonate. I wouldn't hesitate to put him into one of my lineups."

-Sandra Bradley
Practice Director, University of Wisconsin E-Business Consortium
---

"There are only a few experts in the world that truly understand SEO and how to rank at the top of the search engines, and Stephan Spencer is one of them!"


-Zac Johnson
SuperAffiliate and Blogger at ZacJohnson.com
---

"Hi, my name is Robert Alan, and I'm the number 1 New York Times bestselling author of some huge New York Times bestsellers about money frankly, creating wealth and multiple streams of income and the one-minute millionaire. I'm an expert in my arena, but when it comes to the internet, there is one expert that, every single person who has a website – do you have a website? – well you need SEO, period. You need to have your ranking come up and theres nobody in the WORLD that can teach you how to do that better then Stephan. Stephan Spencer is the scientist behind SEO. He's the author of the book The Art of SEO, and new books that are coming out – he's the guy. You need to literally read his information, study, go to his webinars, read his books, maybe consult with him if you want to, let him teach you exactly how to get your message to the top, so you can generate more revenue, your website can work better, so yo can generate more profit…this is the guy. Who would you want to go to besides the one who did the most to help people get SEO'd in the world. He is the guy about SEO. Stephan Spencer, don't you forget that name, you're going to hear it over and over again. Stephan Spencer is the SEO guru, he is the ninja, he's a freaking NINJA at this stuff! He's the man, so go to Stephan. Once again Robert Alan here, giving you my STRONG endorsement for Stephan."


-Robert Allen
New York Times Bestselling Author, The One Minute Millionaire
---

"Stephan Spencer is the SEO master. Anyone who wants to know how SEO really works must read The Art of SEO. This is a true reference work."


-John Chow
Super Blogger, JohnChow.com
---

"Stephan is one of our most valued subject matter experts in the area of search engine optimization. His articles are among the most highly regarded content on our site, and the virtual seminars he presents consistently receive high ratings from attendees. Most importantly for the marketing executives we serve, he has the rare gift of being able to offer insight on the intersection of marketing and technology.
Stephan Spencer continues to make a significant contribution to the growth of our business. He not only develops solutions to problems we recognize, but he also regularly identifies new business opportunities we have not yet discovered."


-Roy Young
Director of Strategy and Development, MarketingProfs.com
---

"Stephan is one of the leading eCommerce experts in the world."

-Gokul Rajaram
Product Engineering Lead, Square; former Product Director, Ads at Facebook; and former Product Director, AdSense at Google
---
Stephan is a genius and has the ability to simplify complex concepts for the layman to understand.


-Gertrude Matshe
Africa Alive Foundation
---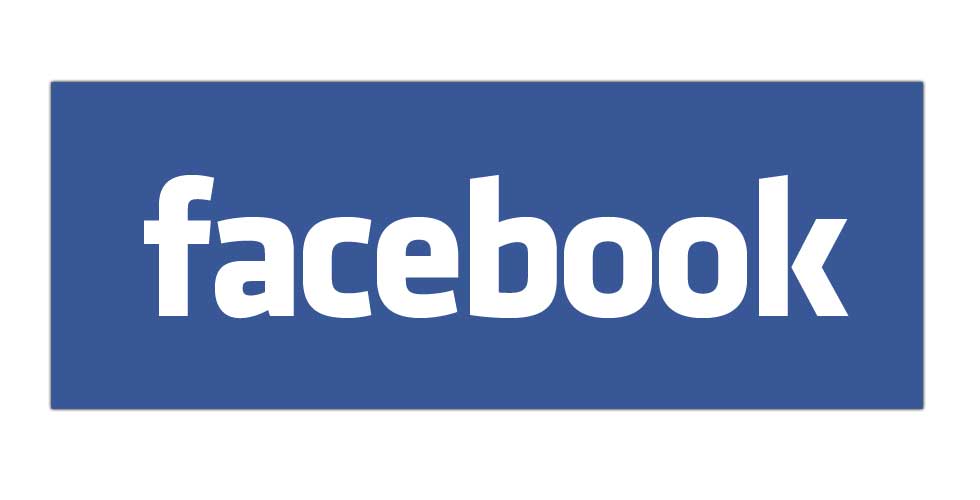 "I was just talking to Stephan Spencer here about the talk he gave and it must have been four years ago at SMX Advanced, he was giving just slide after slide of power tips on how to search in very interesting and unusual ways and how to apply the idea of advanced search to things I had never thought about link building or how to find a particular site or particular information that you just can't find normally because you can't query with that but you actually can learn to do it with all these fancy advanced queries. The cool thing about that was it was extremely inspirational for me because I hadn't really thought of using advanced search and applying it in really non-standard ways to do things. That changed the way I used Google and think about search and search marketing forever."


-Brian Piepgrass
Internet Marketing Manager, Facebook
---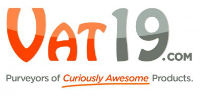 "I have seen Stephan Spencer in action and he is truly a master of his craft. He is insightful, extremely knowledgeable, and always on the cutting edge of what matters and what works."


-Jamie Salvatori
Founder and CEO, Vat19.com
---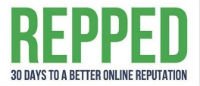 "I've known Stephan for many years from the conference speaking circuit. He's a thought leader, the real deal. Anytime he speaks or writes, you should stop and pay attention."


-Andy Beal
Author of Repped: 30 Days to a Better Online Reputation
---

"Hi, my name is Rachel Slovin, I'm the head of search marketing at Kahena Digital Marketing. We were blessed to host Stephan Spencer tonight for our meet up and I have only the best things to say. The talk was fantastic, it contained information for all levels, from beginner to advanced and everyone was able to have what to take home, and what to gain from the event. So thank you so much and I really recommend you bring him to all of your events. "


-Rachel Slovin
Head of Search Marketing, Kahena Digital Marketing
---

"I have worked with Stephan for many years and can wholeheartedly recommend him to be your guide as you navigate the quickly changing currents of social ecommerce. He understands how strategic vision is nothing without tactical execution and vice versa."

-Allan Dick
Former CMO Vintagetub.com; President, Ecommerce Salons and Moderator of seemingly countless ecommerce conference sessions featuring Stephan Spencer
---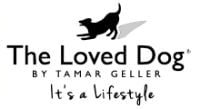 "Stephan Spencer is a genius! He has the uncanny ability to see opportunities that are hidden, create a brilliant plan, and execute it on the highest level."


-Tamar Geller
Dog expert for the stars; NYT bestseller author of "The Loved Dog" and "30 Days to a Well-Mannered Dog"; CEO of The Loved Dog; A public speaker (Relationship Unleashing doggy style); TV personality
---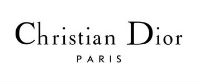 "I attended a workshop by Stephan Spencer on website auditing at the Beauty Online conference. The workshop was comprehensive and illuminating. I was very impressed.I invited Stephan to our offices in New York to critique the e-commerce shop-in-shop that I have been in charge of developing. The advice was very valuable and covered many things that we were not aware of or had not considered.
Stephan Spencer is very knowledgeable and an expert in the field. If you decide to meet with him, you will not be disappointed."


-Gilles Kortzagadarian
Manager of eCommerce & Direct Marketing, Christian Dior Perfumes, Inc.
---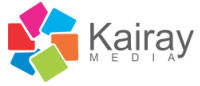 For the better part of a decade, I have been talking about social media with Stephan and he is one of the few people who really understands the blend between SEO and social media, and how it's related to commerce, specifically ecommerce.


-Brent Csutoras
Social Media Strategist and Founder of Kairay Media
---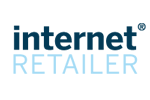 Stephan Spencer has spoken at the Internet Retailer Conference several times. We try to minimize repeat speakers, but we keep inviting Stephan back because he is extremely knowledgeable about SEO and does a great job communicating that knowledge to conference attendees. He has an engaging stage presence, is quick on his feet in analyzing attendees' SEO and clear in telling attendees what they need to do to improve their SEO. "


-Kurt Peters
Executive Editor, Internet Retailer
---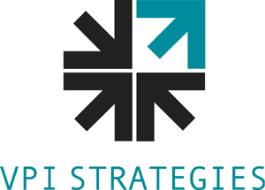 "Hi, Ilana Herring, I do Internet Marketing, just had the pleasure of hearing Stephan's talk here at Kahena meetup and it was excellent. I learned a lot, I would say that going forward I would definitely make sure that I follow him on his blogs and all of his articles to continue to learn about search engine optimization and I learned a lot today, so thank you!"


-Ilana Herring
Internet Marketer, VPI Strategies