This Major Tech Reviews Site Saw a Drop in Traffic—Here's How I Turned it Into a 500% Increase
Since launching in 2006, Digital Trends has emerged as a major player in the tech reviews space. Their no-nonsense approach to product reviews combined with expanding content offerings including podcasts and videos have gained them a solid reputation for fair and insightful reporting.
From humble beginnings, the site has grown to generate millions of page views for content covering everything from phones to cameras, wearables to cars.
With over a decade's worth of quality content on the site, Digital Trends commands an impressive amount of organic traffic. But after years of consistent traffic, the Digital Trends team suddenly noticed something disturbing…
A Traffic Decrease
If you run a website, then the idea of watching your traffic slowly decline, day after day with no clear cause, is probably one of your biggest fears.
That's exactly what happened with Digital Trends.
Towards the beginning of 2017, the Digital Trends team noticed that their pages seemed to be dropping out of Google results.
It quickly became apparent that it wasn't just a few articles here or there: the site's traffic and rankings were in a tailspin.
By July 2017, Digital Trends' numbers had bottomed out.
Their organic keyword rankings had taken a dive and their traffic had dropped by over 25%.
At this point, Digital Trends knew that they had a serious problem on their hands. That's when they decided to give me a call…
Diagnosing the Problem
As usual, I began my analysis with a detailed site audit. Since the site had been in operation for over a decade, I quickly noticed a number of serious technical issues, particularly relating to older content pages.
One of the main issues was duplicate content. This is where the same content appears in multiple places throughout the site, confusing Google's algorithms and often leading to pages being de-indexed.
Another issue was the large amount of ephemeral content (calendars, events pages, promotions) that was clogging up the index.
These pages were using up Digital Trends' "crawl budget" and "index budget," meaning that Google was wasting its precious resources crawling and indexing thin, useless content instead of focusing on the high-quality reviews and articles the site is known for.
I also advised that Digital Trends make some in-house SEO hires to ensure any gains we made were not lost over time. I was intimately involved in the hiring process, and within no time we had a crack SEO team to tackle the issues.
Source: Digital Trends Google Analytics
Source: Digital Trends Google Analytics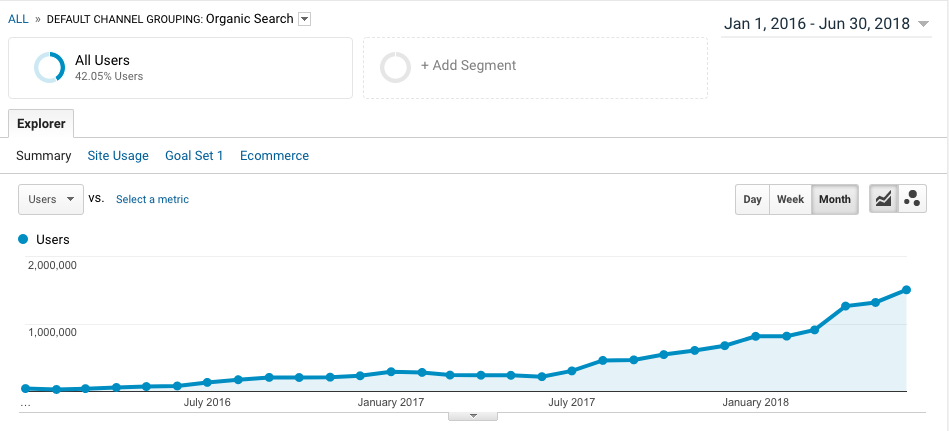 After the Digital Trends dev and editorial teams got to work removing as much ephemeral and duplicate content from the site as possible, the downward traffic and ranking trend began to reverse.
The strategy had an almost immediate effect on the traffic, and in that same month, Digital Trends regained their lost traffic, hitting 300,000 organic visitors for July 2017.
Then, something amazing happened…
New Growth
While dev team was working on cleaning up the back end of the site, I got to work with Digital Trends' in-house SEO team scouting for new opportunities. That's when we noticed that there was a major opportunity for Digital Trends with featured snippets.
Featured snippets are an expanded search listing that attempts to fully answer the searcher's query. It's shown at the top of Google's organic results, but below the ads, on results pages.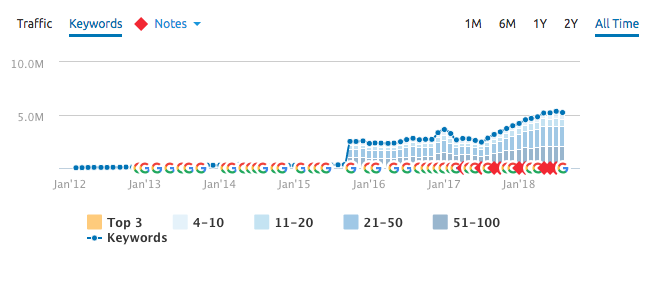 Source: SEMrush
For Digital Trends, Featured Snippets for high-volume keywords represented a major opportunity to leapfrog their competitors and capture a bigger share of traffic in their niche, simply by tweaking the content and formatting on some of their pages.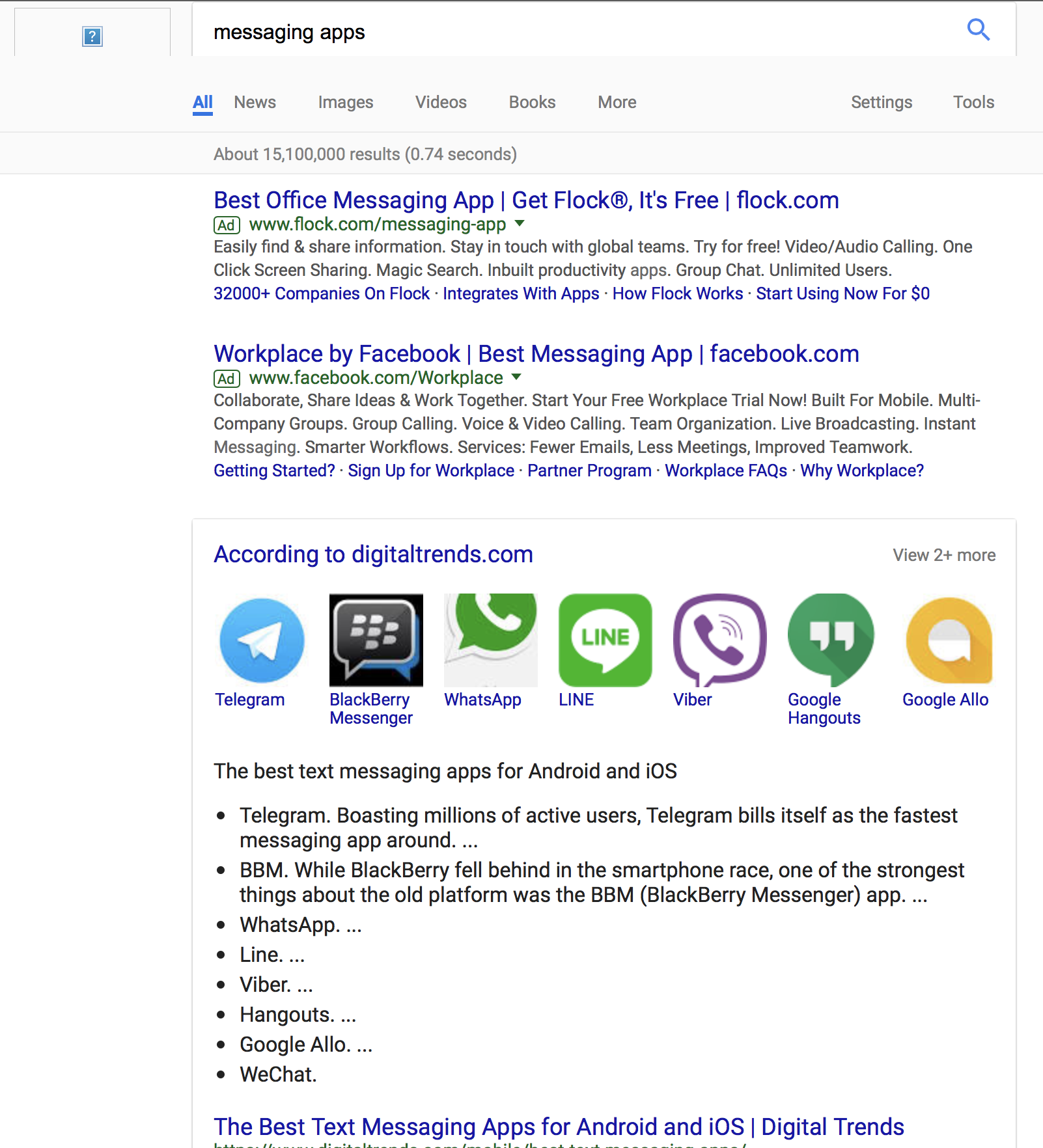 After implementing my Featured Snippets Strategy, Digital Trends surpassed their pre-2017 monthly traffic average, and suddenly started to see massive growth for the first time in years.
You see, there was an unadvertised side-benefit to implementing my featured snippets recommendations, namely: pages became better answers to Google queries. Thus, overall rankings improved as well.
By June 2018, Digital Trends had hit 1.5 million visitors per month, a staggering 500% increase on the previous year.
Conclusion
It's a fact of life that older websites tend to have technical and content issues that linger on from previous iterations.
While fixing these issues is not always a priority, it is important to note that updates to Google's guidelines or algorithms can result in a sudden or gradual drop-off in organic rankings and traffic.
Unless you're an SEO expert, it can be difficult to ascertain the cause.
Thankfully, Digital Trends were able to recognize that they had a serious issue on their hands, and take action before it started to drastically affect their bottom line.
Not only was Digital Trends able to return to their previous levels of traffic, but with my help, they managed to turn the tide and generate a massive increase in traffic and rankings, which in turn translated into an increase in revenue.